NZ yields expected to be under pressure to rise; Berlusconi lives to "bunga" again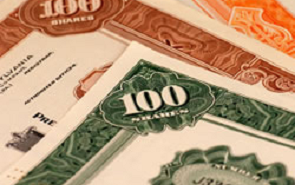 Fixed Interest Markets by Kymberly Martin
NZ swap and bond yields gave back a little of their strong weekly gain on Friday, falling about 5bps across the curve. On Friday night, offshore "safe haven" yields rose as risk sentiment improved.
A little of the wind was taken out of the sails of risk appetite during the day on Friday. NZ yields inched a little lower in relatively quiet trading. NZ 2-year swap yields declined to 3.12%, whilst the market continues to price around 30bps of RBNZ rate hikes in the coming 12 months. 10-year swap yields closed down 5bps, at 4.65%, maintaining the 2s-10s spread at 153bps.
The curve has now steepened notably from late September lows around 127bps, as NZ long-end yields have risen more sharply than short-end. This has largely reflected relief from the downward pressure of declining offshore yields, as risk sentiment has improved over the period. US 10-year yields have risen from 1.61% to 2.25% over the that time.
On Friday, NZ bond yields also crept down in synch with swap yields. Swap spreads remain slightly positive, where we expect them to stay, before rising over the medium term. The yield on 13s closed around 2.87% and that on 21s around 4.57%.
On Friday night, US equity markets moved higher and the VIX index (a proxy for risk aversion) dropped below 30 for the first time since early August. US 10-year yields rose steadily from 2.16% to 2.24%. German 10-year yields rose from 2.10% to 2.20%. French 10-year yields have risen to 3.11%, 92bps above German "safe haven" yields.
This is the highest premium that French yields have traded at since the introduction of the Euro. This indicates that markets are increasingly differentiating between the two countries, despite both sovereigns still maintaining AAA credit ratings.
The yield on Italian 10-year  government bonds stabilised at the high level of 5.80% on Friday, after Prime Minister Berlusconi lived to see another day by winning his confidence vote.
NZ yields will likely open under upward pressure today, following on from positive sentiment seen offshore on Friday. Today's Performance of Services indicator is likely to be noisy given the influence of the Rugby World Cup.
See our interactive bond rate charts here.
Kymberly Martin is part of the BNZ research team.