Yields retreat somewhat from Euro "solution" induced eurphoria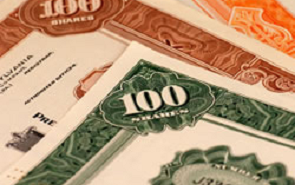 Fixed Interest Markets by Kymberly Martin
NZ yields closed up across the curve on Friday. On Friday night, off-shore yields gave back some of their previous day's surge higher.
On Friday, NZ yields moved up early in the day, following on from the surge in yields seen offshore, the previous evening. However, the DMO bond tender, mid-afternoon, attracted solid interest at around 2x bid-to-cover ratio. The 100m of 17s, 19s, 21s and 23s were all allocated as offered. Yields then eased lower into the close. The yield on 13s closed at 2.82%. The yield on 17s closed at 4.09%, 4bps below the successful yield at auction of 4.13%. The yield on 21s closed at 4.53%, 6bps below the average successful yield at auction. The NZ-AU 10-year bond spread remains close to zero.
Swap yields showed similar moves, with 2-year yields closing up 5bps at 3.19%, and 10-year swaps up 7bps higher at 4.78%. The 2s-10s curve remains just under 160bps.
Overnight on Friday, offshore markets began to return to reality after its previous euphoria, following the EU summit announcement. US 10-year yields fell from 2.4% to 2.32%. German yields trickled off from an intra-night high of 2.28% to 2.18%.
The state of Italian finances remains in the spot-light as does the government's commitment to implement austerity measures. Concerns are simmering that the EU proposal for the EFSF would not be sufficient to support the Italian economy, if it fails to solve its own problems. In an auction of sovereign debt on Friday, Italy was unable to sell the maximum allotted amount. Italian 10-year yields rose above 6%, the highest level since the ECB first began buying Italian sovereign debt in early August.
It is an important week ahead for central bank rate decisions. The RBA announces on Tuesday, the US Fed on Wednesday and ECB on Thursday. The RBA is expected to cut rates by 25bps, and the Fed and ECB to remain on hold.
See our interactive bond rate charts here.
Kymberly Martin is part of the BNZ research team.