NZ interest rates virtually unchanged despite offshore moves and strong retail sales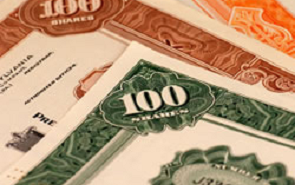 Fixed Interest Markets by Kymberly Martin
NZ yields held fairly steady yesterday, despite the meaningful rise in offshore yields that had occurred on Friday. A strong NZ retail sales number failed to push yields higher.
NZ swap yields remained relatively contained yesterday. This was despite a passable PSI release and strong Q3 NZ retail sales number (2.2%q/q vs. 0.6% expected). The NZ curve continues to be the only major market where rate hikes are priced from the central bank in the coming year (now less than 10bps). Offshore investors may see receiving NZ short-end rates as an insurance measure against a dire deterioration in the European situation. The 2-year swap yield closed at 2.95% and the 5-year at 3.71%. The 2s-10s curve remains around 150bps steep.
NZ bond markets, similarly, closed almost unchanged. The yield on GBNZ 21s continues to hover around 4.17%, close to early 2009 lows.  Australian 10-year yields closed 8bps higher on the day, causing the NZ-AU 10-year bond yield spread to drop to -4bps. As this is the bottom of its recent trading range we would now expect NZ 10-year yields to rise relative to Australian yields.
Overnight, Italy managed to sell €3b of 5-year bonds at a yield of 6.29%, with a bid-to-cover ratio of 1.47x. This was the highest yield at auction since mid 1997, up from 5.32% at the last auction in mid Oct. Italian 5-year yields closed at 6.59%.The lesser-watched Spanish 5-year yields, surged to 5.35%, close to late July highs, before the ECB stepped in to buy bonds.
As market sentiment waned overnight and equity markets posted losses, "safe haven" US and German 10-year yields eased lower. US 10-year yields declined from 2.13% to 2.04%, while German yields fell from 1.90% to 1.78%.
See our interactive bond rate charts here.
Kymberly Martin is part of the BNZ research team.