NZ long term rates down sharply with 10 year NZGS hitting 10 year low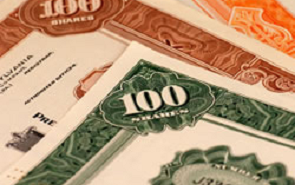 Fixed Interest Markets by Kymberly Martin
It was a busy day in NZ markets. Bond yields declined by 16bps at the mid to long-end part of the curve. Swap yields declined 10-12bps along the curve.
Yesterday, NZ yields moved lower following the declines seen offshore. In addition, the GBNZ11 matured yesterday, resulting in a lengthening of the bond index by around half a year. The yield on 13s declined 7bps to 2.52%. At the long-end, yields on 21s and 23s declined by 16bps, to 4.01% and 4.15% respectively. This is a new low for the NZ 10-year yield. The NZ-AU 10-year spread has fallen to –7bps. The NZ-US 10-year spread has narrowed to 195bps, its lowest level since July this year.
Swap yields declined by 10-12bps across the curve, taking short-end yields to new historic lows. 2 year yields closed at 2.85%, in illiquid markets. The market has removed any expectation of rate hikes in the coming year, and now prices around a 25% chance of a 25bp rate cut at the next RBNZ meeting. The risk is that the market moves to fully price cuts for the year ahead, in line with the trend seen in other global markets. Ultimately, we do not believe the RBNZ will deliver on these expectations, unless there is a significant deterioration in offshore issues. 10-year swap yields declined 11bps to 4.34%, maintaining the 2s-10s curve at close to 150bps.
Overnight, "safe haven" US and German 10-year yields remained relatively range-bound around 2.05% and 1.78% respectively. Italian 10-year bond yields crept up over 7.00% again last evening. Spanish equivalents spiked to 6.34%, above the levels they reached in late July, prior to the ECB stepping in to buy bonds. French, Belgian and Austrian spreads to German bunds all reached new Euro-era highs.
Today, we get important indicators for the global interest rate outlook with the AU wage cost index, Eurozone and US CPI releases, and the Bank of England's quarterly inflation report.
See our interactive bond rate charts here.
Kymberly Martin is part of the BNZ research team.