Bond rates continue to fall, further at the long end, driven yield seeking offshore investors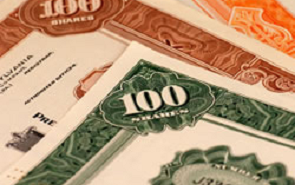 Fixed Interest Markets by Kymberly Martin
NZ yields declined further yesterday. Bond swap spreads continued to widen.
Most of the action yesterday came in bond markets. Bond yields declined a further 13bps at the long end, accompanied by a meaningful flattening in the curve. The yield on 13s declined a modest 4bps to 2.48%. The yield on 21s closed at a new low of 3.88%. 10-year yields have now fallen almost 50bps in just over a week.
Driven by a search for yield in uncertain times, NZ bonds have outperformed their lower yielding peers. The NZ-US 10-year yield spread has narrowed from 238bps to just 186bps in the past week. This is now the lowest level since February. NZ-AU 10-year bond spreads appear to have convincingly broken the bottom of their recent 0-35bps trading range, now trading at -13bps.
In response to the strength in markets and solid demand seen at last week's small auction, the offer at today's DMO auction has been pushed up to 200m of 17s, 200m of 19s and 100m of 23s. It should see solid demand, although yields have already come a long way in the past few days.
Swap yields showed less dramatic moves yesterday, declining 6bps along the curve. 2-year swap yields now trade at 2.78%. The market now prices around 7bps or rate cuts from the RBNZ in the coming year. The 2s-10s curve remains very steady, just under 150bps.
The sharp decline in bond yields relative to swap yields has seen spreads (EFP) widen, with 10-year now at 40bps. Over the medium term we expect 10-year EFP to peak at 50bps, though the near-term risk is for a pull-back after the recent surge higher.
Overnight, "safe haven" US and German were fairly range-bound, currently trading at 2.02% and 1.81% respectively. The yield on Italian 10-year bonds consolidated at the worryingly high level of 7.00%.
See our interactive bond rate charts here.
Kymberly Martin is part of the BNZ research team.