NZ yields rebounded from their recent lows on Friday. Swap and bond yields closed up 5 to 10bps across the curve.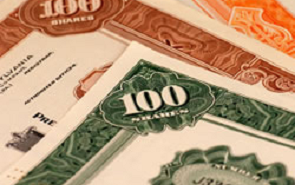 Fixed Interest Markets by Kymberly Martin
After the mediocre demand seen at Thursday's DMO bond auction, bonds sold off on Friday, in line with moves seen in swaps. The yield on NZGB15s closed up 5bps at 2.473%. 10-year bond yields closed up 7bps at 3.80%. The NZ-AU 10-year bond spread hovers around zero.
Swap yields rose on Friday, as the market made slight adjustments to its expectations for the NZ OCR. The market currently prices 10bps of rate cuts from the RBNZ in the coming year, with a 20% chance of a cut at the next meeting. We do not expect any cuts, but for the RBNZ to remain on hold until Q3 next year. The 2-year swap yields rose 6bps to close at 2.69%. The 10-year swap yields rose 9bps to 4.02%. The 2s-10s swap curve steepened up a little to 133bps. Some further near-term steepening is likely, as recent curve flattening has run ahead of fundamentals, in our view.
On Friday night, "safe haven" US and German 10-year yields declined to 1.84% and 1.86% respectively, back toward their all time lows. Rating agency Fitch, placed a slew of European nations including France, Spain and Italy on negative watch. They affirmed France's current triple A rating, but sees slightly more than a 50% chance of a ratings cut in the next 2 years. Moody's also downgraded Belgium's sovereign rating to Aa3 from Aa1. French and Italian CDS spreads (a market measure of perceived default risk) remained stable at elevated levels.
It is a big week ahead for NZ data, with Thursday's GDP Q3 GDP release the showpiece. Today we get the NZ PSI index and NBNZ business survey. After offshore bond action on Friday night, the NZ market will likely open with a cautious tone. It would therefore take some very solid readings on the NZ indicators to get yields to move higher today.
See our interactive bond rate charts here.
Kymberly Martin is part of the BNZ research team.