Well received Spanish bill auction and positive German data help non-core Euro yields lower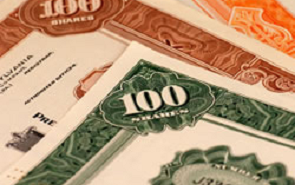 Fixed Interest Markets by Kymberly Martin
It was another very quiet day in NZ markets as we count down the sleeps until Christmas. Curves closed virtually unchanged. Overnight, global sentiment improved with higher yields on "safe haven" US and German bonds.
The yield on NZGB21s continues to hover just above its lows, at 3.82%. The NZ-AU 10-year yields spread remains around 9bps, and the NZ-US equivalent at 190bps. We expect both of these spreads to widen in the year ahead.
The yields on NZ swaps closed virtually unchanged, with 2 and 5-year at 2.66% and 3.21% respectively. Swap-bond spreads continue to trade at familiar levels, with 10-year EFP at just under 20bps.
Yesterday, the RBA Dec 6 minutes emphasised that the last rate cut was an insurance measure against the downside risk that Europe poses. Domestically, there was no "strong need to cut interest rates". Australian short-end swap yields responded to the comments that were more hawkish than expected. 3-year yields moved up from 3.84% to 3.97%. The OIS market however, continues to price around 130bps or RBA rate cuts in the year ahead. Our NAB colleagues expect only a 25bp cut in February.
Global sentiment improved overnight after a high-side surprise on the German IFO and US housing data. Spain also managed to auction €5.64b of bills compared to the maximum target of €4.5b the Treasury had set for the sale. The yield on 6-month bills was down to 2.43% from 5.23% in November. Consequently the yields on Spanish bonds declined, with 10-year yields falling to 5.07%, their lowest level since early October. CDS spreads (a market measure of default risk) for non-core European sovereigns also declined.
The spread of non-core bond yields to German bunds also narrowed, as demand for German "safe haven" bonds faded. German 10-year yields rose to 1.96%, whilst US equivalents rose from 1.82% to 1.92%.
Today we get NZ current and credit card spending data. However, expect NZ markets to take their cue from improved offshore sentiment and open with higher yields today.
See our interactive bond rate charts here.
Kymberly Martin is part of the BNZ research team.