Bonds rally after solid demand for final DMO tender for 2011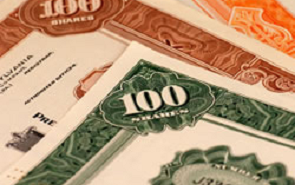 Fixed Interest Markets by Kymberly Martin
NZ bond yields declined yesterday, post the DMO tender. Swap yields closed virtually unchanged on the day.
Demand was fairly solid yesterday, at the last DMO bond auction for 3 weeks. Bonds were successfully bid 2-3bps below the mid price in the secondary market at the time.
Bonds rallied after the tender, with the yields on NZBG21s closing down 5bps, at 3.84%. The yield on 15s declined a similar amount to 2.74%.
NZ swap yields initially rose after the release of Q3 GDP. The headline number of 0.8%q/q was higher than the market expectation (0.6%).
However, in the detail it was not so compelling.
Later in the day, after the solid bond auction, swap yields declined into the close. 2-year yields closed at 2.71% and 5-year yields at 3.3%. As bond yields fell more sharply than swaps, swap-bond spreads widened. 10-year EFP now sits around 23bps.
Overnight, markets had a generally positive tone, as US data releases were broadly benign. US 10-year yields traded in a 1.92% to 1.96% range. German equivalents bobbed between 1.94% and 1.99%. Non-core European spreads to German bunds widened. Italian spreads are heading back toward highs, currently at 497bps.
Expect a quiet day, in NZ markets today, in the last trading day before Christmas. 
See our interactive bond rate charts here.
Kymberly Martin is part of the BNZ research team.