Bond yields opened down, drift lower in advance of QSBO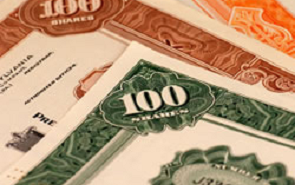 Fixed Interest Markets by Kymberly Martin
NZ swap and bond yields opened down, drifting lower over the course of the day. It was a relatively quiet night offshore.
NZ swap yields fell on the open and failed to hold onto any rebounds yesterday, following on from Friday's European sovereign downgrades.
Yields closed down 6 to 11bps, with the curve flattening slightly. The yield on 2-year swaps closed down 8bps at 2.80%.The yield on 10-year closed down 11bps, with the 2s-10s curve at 134bps.
The NZ bond curve also moved lower yesterday by around 7bps. The yield on 21s closed at 3.81%, not far from historic lows, but 195bps above US equivalents. The NZ-AU 10-year bond spread has widened to 17bps, as Australian 10-year bond yields declined from 3.85% to 3.67% yesterday.
NZ swap-bond spreads narrowed. 10-year EFP now sits around 34bps.
Offshore, it was relatively quiet given the US holiday. The market appeared to continue to absorb Friday's ratings news without too much hysteria. German 10-year yields were range bound around 1.77%. Non-core European spreads to German bonds were little changed.
An exception however, was Portuguese bond yields that did respond to their downgrade, by S&P, to 'junk' status. Portuguese 10-year bond yields spiked from 12.46% to 14.41%, a Euro-era high.
The local focus today will be the NZIER business opinion survey. Expect some consolidation in NZ yields early today, after the quiet night. A slew of Chinese data releases provide risks this afternoon, for a market wary of the effects of European recession spreading to Asia.
The key drivers offshore tonight will be the German ZEW survey, and Eurozone CPI and US Empire manufacturing data.
See our interactive bond rate charts here.
Kymberly Martin is part of the BNZ research team.