Infratil seeks up to NZ$75 mln of new money, and to replace up to NZ$57.4 mln of existing bonds through fresh bond issue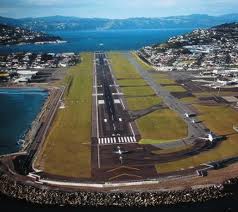 Infratil, the infrastructure investor whose assets include NZ Bus, 50% of Z Energy, plus majority stakes in Wellington Airport and TrustPower, says it'll pay annual interest of 6.85% per annum through an issue of unsecured, unsubordinated six-year bonds.
The offer, which won't have a credit rating, comes in two parts with Infratil looking to raise up to NZ$75 million through an offer of new infrastructure bonds with an initial NZ$25 million sought, plus up to NZ$50 million of oversubscriptions. And secondly, Infratil's offering holders of its NZ$57.4 million worth of infrastructure bonds maturing on November 15 this year (with a coupon of 7.75%) the opportunity to exchange some, or all, of those bonds for the new ones.
Sharemarket listed Infratil, which was founded by the late Lloyd Morrison and is managed by HRL Morrison & Co, is now led by CEO Marko Bogoievski, formerly Telecom's chief financial officer. Infratil says any of the bonds due to mature in November that aren't exchanged will be redeemed for cash on November 15.
The new bonds will mature in November 2018 and can be bought in minimum parcels of NZ$5,000 and multiples of NZ$1,000 thereafter. The offer's due to open on October 17 with Infratil aiming to list the bonds on the NZX debt market.
There will be a public pool with applications processed on a first come first served basis until Infratil decides to close the offer or it's filled.
The managers of the offer are Forsyth Barr, ANZ, Craigs Investment Partners, First NZ Capital and Westpac.
See Infratil's prospectus here and its bond issuer page here.