Grant Hewson and Patrick Senior say litigation is 'almost inevitable' to provoke more progress on climate change and Councils and ratepayers are in the firing line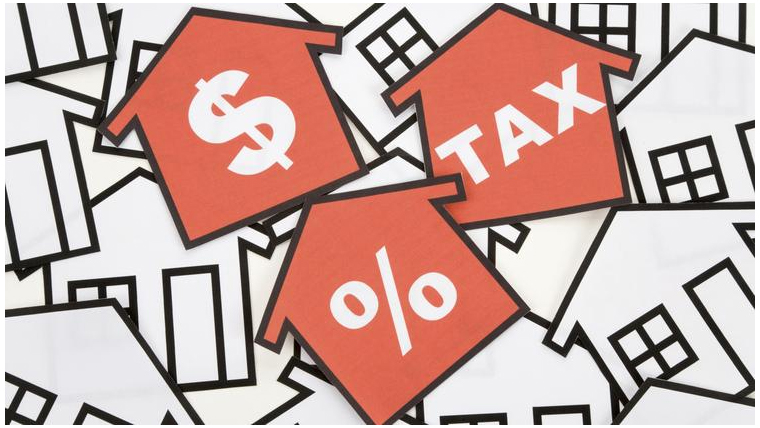 By Grant Hewson and Patrick Senior
Frustrated at the lack of progress on climate change, individuals and communities internationally are filing lawsuits in a bid to provoke action.
And it's "almost inevitable" the same will happen here in New Zealand.
That's the warning from Jack Hodder QC who was commissioned by Local Government New Zealand to gauge the litigation risk facing councils when they choose to ignore climate change-related risk in their decision-making, particularly around planning.
Local Government New Zealand has also warned ratepayers, in turn, may face hefty legal bills due to a lack of central government action on climate change, especially on adaptation policies.
Hodder opinion Climate Change: Who's Afraid of Creative Judges? found an increasing number of climate change-related law suits being brought overseas.
While these cases are in jurisdictions with significantly different constitutional and common law frameworks (USA, Pakistan, Germany and the Netherlands), Hodder reasoned it was only a matter of time before it happened here.
There were already indications that climate change litigation in this country is getting traction, he said:
leaky building cases where a duty of care was owed by local authorities to building owners (including future owners), and the Strathboss Kiwifruit case where the Ministry of Agriculture and Forestry was found to be negligent in issuing an import permit for kiwifruit pollen that caused the PSA outbreak;
the minority judgment of the Chief Justice in the Supreme Court decision in Buller Coal, which supported local government having responsibility to address climate change; and
the High Court decision in Thomson upholding a judicial review claim challenging the then National-led government for failing to review the 2050 emission reduction targets under the Climate Change Response Act 2002.
New Zealand is likely to follow the international trend because:
Groups and individuals are getting more creative with bringing claims. Unless central government steps in, the judiciary will likely play a greater role in developing legal rules in this area.
Current local government litigation risk mostly relates to decisions to limit development (short-term judicial review). In future it seems likely to extend to the consequences of allowing development and failing to implement adaptation measures – for example, from homeowners suffering the physical and economic consequences of climate change in the longer term.
In the New Zealand statutory context, it is up to local authorities to consider carefully the consequences of decisions to take or not take steps – for example, adaptation measures such as controlling development and retreating from coastal margins.
Recent cases on climate change, together with the above reasoning, leads Hodder to his conclusion that judges will be faced with more cases to determine whether local authorities have failed to address climate change in their decision-making.
He synthesises the argument like this:
"…the law changes. So judges matter. And it is not difficult to conclude that a barrage of climate litigation is a risk for New Zealand local government."
One of the key risks Hodder identified is the lack of direction given to local government about climate change adaptation, effectively leaving it to the courts to decide how to remedy climate change-related harms.
This void is beginning to be filled by the Climate Change Response (Zero Carbon) Amendment Bill. But has the Bill done enough to put local government at ease?
Proposed legislation
Three months after Hodder's opinion, the government released the Zero Carbon Bill.
This provides for enhanced action on adaptation, consisting of a national climate change risk assessment, a national adaptation plan, regular progress reporting on the implementation of the national adaptation plan, and information-gathering powers.
National risk assessments will be prepared by the Climate Change Commission and national adaptation plans prepared by the minister.
The degree to which national adaptation plans reduce litigation risk for local government will depend on their specificity.
One cause of concern is the Bill's lack of reference to the Resource Management Act 1991 (RMA), which is surprising given that the RMA is the principal way the use of land is controlled in New Zealand.
This is a concern for local planning authorities in particular, which would benefit from national support such as that offered by a national policy statement (NPS).
An NPS would reduce litigation risk to local planning authorities by ensuring consistency and giving those authorities something to lean on when making decisions.
The Bill has added further cause for concern for local government. It proposes to make the 2050 target and the applicable emissions budget permissive considerations in public decision-making:
"(1) A person or body may, if they think fit, take the 2050 target or an emissions budget into account in the exercise or performance of a public function, power, or duty conferred on that person or body by order under law (subject to other requirements that apply by or under law).
(2) However, a failure by any person or body to take the 2050 target, an emissions budget, or guidance issued under section 5ZL into account does not invalidate anything done by that person or body."
While guidance about how this power should be effected may be issued to government departments under proposed section 5ZL, this is unlikely to happen immediately the Bill comes into force or cover the field of public decision-making powers.
This increases the potential for disparate decision-making under the Bill.
What now?
Local Government New Zealand has said Hodder's report shone a vital spotlight on the tough position councils are in.
On one hand, there is no legislative framework to support decisions that reflect climate change risks; on the other hand, ratepayers – through councils – potentially face significant costs through legal action by not adequately factoring climate risks into their decision-making.
The Zero Carbon Bill may reduce the uncertainty for local government through the introduction of the national adaptation plan.
But the 2050 target and national emissions budgets as permissive considerations could lead to disparate decision-making across local government.
In light of the risks Hodder highlights, the Bill needs to give greater certainty for local government to ensure consistent and robust decision-making.
This will be essential for reducing litigation risk faced by local government, in particular local planning authorities.
---
Dr Grant Hewison is a barrister specialising in local government and environmental law. Patrick Senior is a senior solicitor at MinterEllisonRuddWatts. This article originally appeared in LawNews (ADLS) and is here with permission.