NZ Aluminium Smelters says lower cost power could prompt it to keep its doors open, but the window of opportunity is closing quickly; Government won't provide subsidy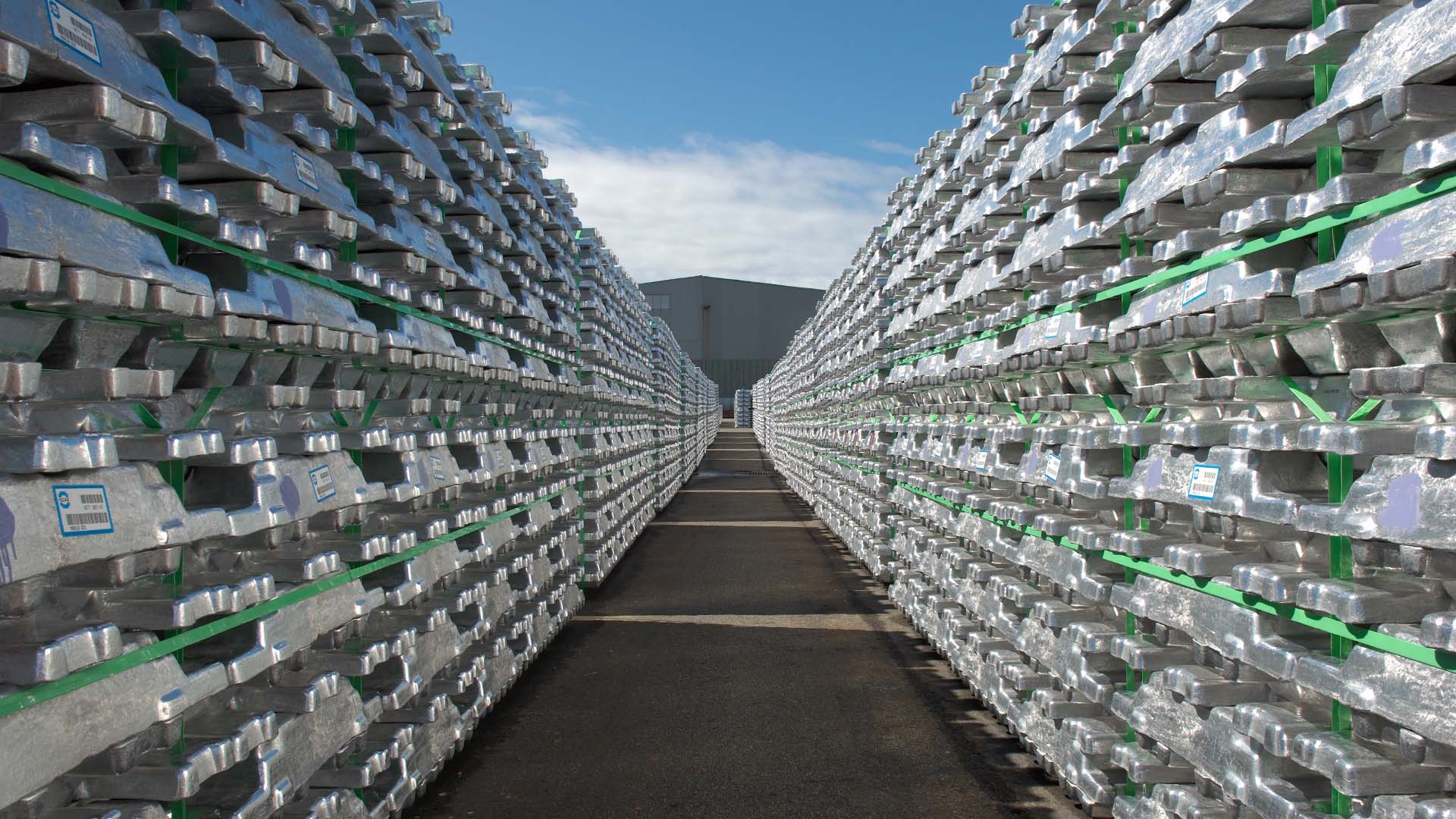 The owners of New Zealand Aluminium Smelters (NZAS) haven't completely closed the door on Tiwai Point, despite announcing they've given Meridian Energy notice to terminate their power contract.
NZAS's chief executive and general manager, Stew Hamilton, said there is still a "small window" for an entity to put a better power deal on the table.
"We've been in discussions with stakeholders for many months. From the outcome of those discussions we've concluded that we don't think there's a deal that can be done that will deliver competitively-priced power to the smelter, which is necessary for it to be sustainable," Hamilton told RNZ.
"We do believe that nothing's been left on the table. But if we've been mistaken, then the window's still available for a deal to be put on the table. But the window for that is closing fast now that we've terminated our electricity contract with Meridian."
NZSA's contract with Meridian will be terminated in August 2021, when the wind-down of operations at the smelter is expected to be complete.
"The window is closing pretty fast in terms of being a reasonably large complex operation," Hamilton said, denying that Rio Tinto was simply flexing its muscles before New Zealand's general election. 
He said he wasn't after another government subsidy, further to the National-led Government in 2013 contributing $30 million towards the smelter to keep it going.
Rather, the company wanted a more competitive power price.
$11 million per year saving from transmission pricing change not enough 
Hamilton said an Electricity Authority transmission pricing review, which concluded in June after a decade, came "too little, too late".
He said changes would see NZAS shave $11 million off the $50 million to $70 million it pays in transmission costs per year. This would only kick in from 2023.
Put in context, the smetler made an underlying loss of $46 million in 2019. 
Meridian said the new "benefits-based" approach decided on by the Electricity Authority would reduce its transmission costs by $27 million a year.
As well as energy costs, NZAS's owners, Rio Tinto (79.36%) and Sumitomo Chemical Company Limited (20.64%), said in a statement on Thursday morning that a "challenging outlook for the aluminium industry" was also behind its decision to start planning a wind-down of operations and eventual closure of NZAS.
Aluminium prices have trended down slightly in the past decade, dropping off more in the past two years (select the aluminium chart below):
Govt takes hard line
Energy and Resources Minister Megan Woods stuck to the position she took in October 2019, when Rio Tinto announced it would do a strategic review of NZAS, saying the Government wouldn't give the company a handout.
"Since the smelter opened, taxpayers have been subsidising Rio Tinto to keep it open, either directly or indirectly through cheaper power, and Emissions Trading Scheme allocations of over $48 million per year," Woods said.
"Rio Tinto globally has been battling decreasing aluminium prices and is facing similar issues in other countries…
"I also want to make clear that the Government expects Rio Tinto to will meet their obligations for clean-up of the site (an estimated $256 million) and do the right thing on the dross."
Woods in October said she wouldn't get involved in the Electricity Authority's transmission pricing review.  
With a closure of NZAS possibly looming, 1000 direct and 1600 indirect jobs in Southland are on the line.
Woods said: "As we have done in Taranaki, we will support a just transition to more job opportunities. We know the strengths of Southland and we want to build on them in areas such as agriculture, aquaculture and manufacturing. There is also an opportunity to support other energy intensive projects like green hydrogen and data centres."
Power companies say they did their best 
Meridian chief executive, Neal Barclay said: "We have worked hard to provide solutions that we believe were of lasting value to the Smelter and acceptable to our shareholders. Ultimately Rio Tinto has arrived at a different conclusion and has decided to terminate their contract with us.
"As a company we have always known an exit is a possibility and we have planned for it. An exit does provide our country with a unique opportunity to accelerate decarbonisation, making way for new growth opportunities across numerous sectors."
Contact Energy chief executive, Mike Fuge, said Rio Tinto's intention to close NZAS by giving 14 months' notice on their electricity contract with Meridian Energy was "very disappointing".
He said all commercial parties involved with NZAS, including Contact, had delivered significant cost reductions for electricity.
What happens if 13% of NZ's electricity is freed up?
With NZAS accounting for 13% of the country's electricity demand, a closure could reduce the urgency for investment in new electricity generation.
Indeed, Fuge said Contact would defer investment in its 'shovel-ready' Tauhara geothermal power station - one of New Zealand's "cheapest and most attractive option for new, renewable, baseload electricity generation".
"Tauhara remains a fantastic project, however it is prudent to press pause for now. We need to factor in the impact of COVID-19 and the potential exit of NZAS and get a clearer picture of demand," he said.
He said Contact would consider closing the Taranaki Combined Cycle thermal power station at Stratford.
But on the upside, Fuge expected Transpower to accelerate the build-out of the transmission grid.
The challenge is that Manapouri hydroelectric power station - New Zealand's single largest power station built specifically to supply Tiwai Point - is far from where the country's highest energy demands are.
Fuge said customers should expect to see an increase in transmission costs as the proportion of transmission costs currently paid by NZAS will be spread across all customers.
"The reality is that NZAS has subsidised transmission costs to consumers for years," he said.
"Not only will those costs now fall to other customers, there will also be additional costs for the significant transmission investment from Transpower now needed to shift surplus energy from the lower South Island north to where it is needed. In the meantime, the surplus water currently being used to generate renewable energy in Southland will in large part end up flowing down the Clutha River."