Benje Patterson shows that even though the number of business failures has risen sharply, new businesses have sprouted fast too, moving into the changed economic landscape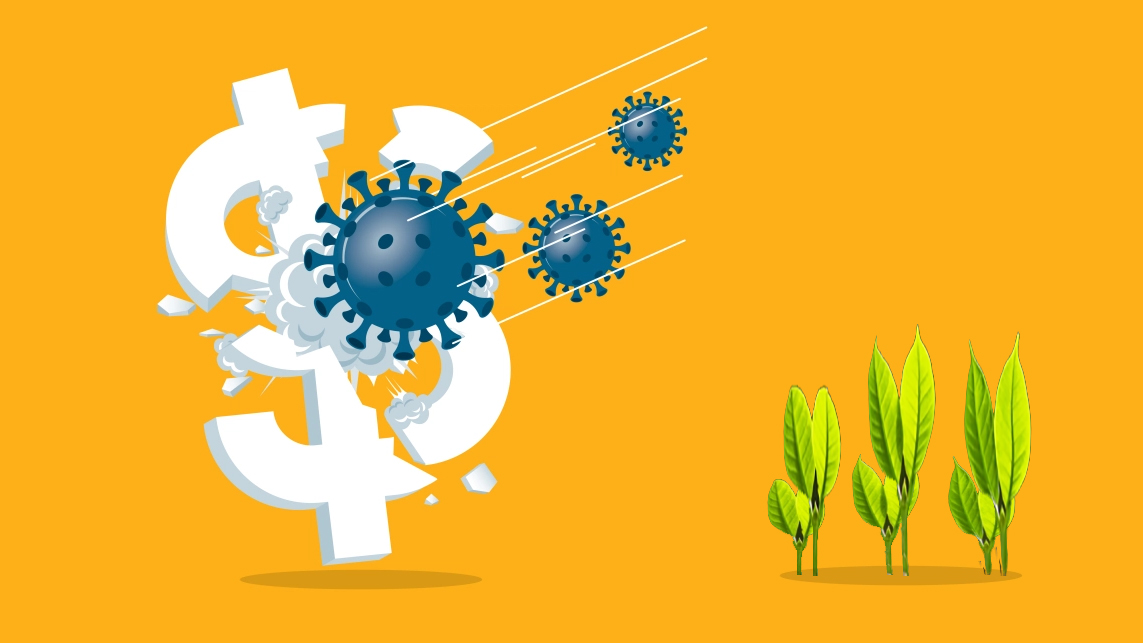 By Benje Patterson*
Entrepreneurship during crises is a topic that has long fascinated me and is something I have followed closely during the COVID-19 pandemic. Previous crises have shown that entrepreneurial spirit to give something new a go persists throughout the crisis, while there is a lagged response for business deaths, as existing business owners survive as long as they can. This article analyses data from the Companies Register to understand what has happened over the months since the COVID-19 pandemic hit.
10,827 closures in September
Dealing with the bad first. There were 10,827 businesses removed from the Companies Register in September, well up on the lockdown low of 839 in April. The September closures were equivalent to 1.9% of the business stock, while the April figure was equivalent to 0.1% of businesses.
The low level of business deaths in April and May did not reflect the true extent of challenges in the business environment. There is often a lag of several months between when a business experiences hardship and when the decision to shut down is taken and actioned by the businesses' accountant.
As had been anticipated, business deaths have more recently begun to creep higher, because some aspects of the government's extraordinary support measures have drawn to an end and business owners have made reasoned decisions about their future given a more challenging economic environment.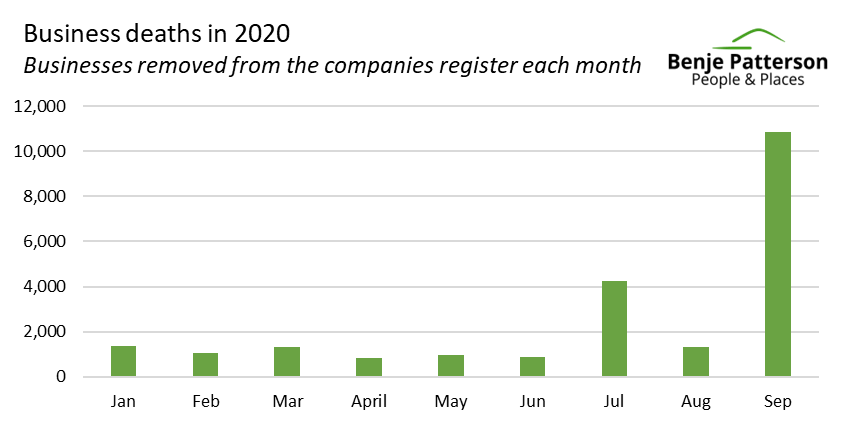 Understandably there was an overrepresentation of closures of hospitality, support services, retail, and media businesses relative to their overall share of businesses.
But startup spirit remains
Nevertheless, don't get too concerned just yet. Offsetting these closures have been surprising levels of business startups, which rose sharply in the September quarter. The structural changes occurring in the economy have created opportunities for some new business ventures, while other businesses have been created by people who lost their jobs, or just had more time to pursue an idea.
New business starts totalled 17,358 across the September quarter, compared to 13,903 in the same period during 2019. Even during the June quarter, which included the Level 3 and 4 lockdown period, there were 13,424 businesses started.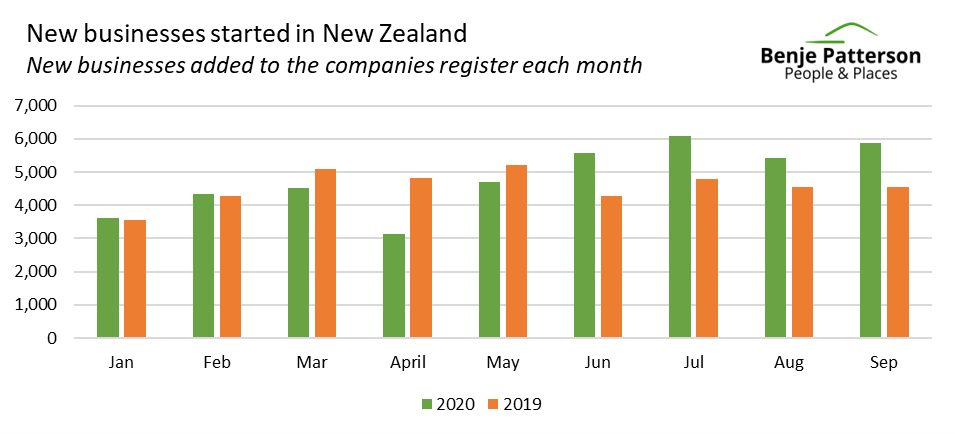 The businesses started over the past six months have been the equivalent of a 5.3% addition to the business stock.
There was an overrepresentation of a range of professional, financial, information media, administrative and real estate services relative to their shares of the existing business stock. Churn in the retail sector was also evident with high rates of retail startups to replace those falling by the wayside during the pandemic.
The road ahead
Over the months ahead, the composition of industries and places in which businesses start may change. As we move towards a new normal, opportunities will emerge unevenly across industries. Not only is the crisis affecting patterns of customer demand, but business practices and supply chains will look different to before the crisis.
This process of change is a friend of entrepreneurship, with new gaps that emerge driving potential business ideas.
However, change will also leave some existing businesses in a position they are unable to adapt from. As a result, there will still be a large number of business deaths that emerge during the rest of the year.
The lessons from the Global Financial Crisis (GFC) showed that there is a lagged response for business deaths, as business owners survive as long as they can. But the GFC also showed that entrepreneurial spirit to give something new a go persisted throughout, with business startup rates remaining surprisingly high at all stages of the crisis. When faced with reduced other prospects, the opportunity cost of failure for budding entrepreneurs is less. This flexibility to adapt is something that can help drive New Zealand's economic recovery.
---
Benje Patterson is an economist, and strategist. "He is passionate about New Zealand's regions". This article is a repost from here. It is reproduced with permission.