Government's proposed climate-related accounting disclosure standards aim to make sure the impacts of climate change are actively considered by company boards and management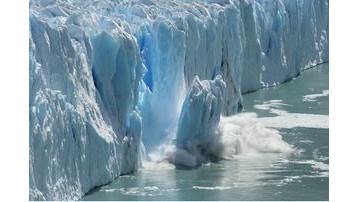 Consultation on the Government's proposed climate-related accounting disclosure standards is kicking off with the low hanging fruit of governance and risk management the first two areas in focus.
The External Reporting Board (XRB), an independent Crown entity tasked with preparing and issuing accounting standards and audit assurance standards, is launching the consultation on climate-related disclosures. According to XRB chief executive April Mackenzie, these are aimed at making sure the impacts of climate change are actively considered by boards and management, with entities needing to demonstrate accountability and foresight in regards to climate issues.
Climate-related disclosures will be mandatory for large listed companies with a market capitalisation of more than $60 million, large licensed insurers, registered banks, credit unions, building societies and managers of investment schemes with more than $1 billion in assets, plus at least some Crown financial institutions via a letter of expectation from their relevant Minister.
Subject to parliamentary approval, the XRB says these entities could be required to make disclosures
alongside their wider year end reporting from 2023.
"These standards will put Aotearoa New Zealand up with the global best - building on the four areas developed by the international Task Force on Climate-related Financial Disclosures (TCFD)," says Mackenzie.
"Together governance, risk management, strategy, and metrics and targets sections make up the climate-related disclosure standards, and we're kicking off the process with consultation on the governance and risk management areas."
"The decision to focus first on governance and risk management has been deliberate. For affected entities these areas should be straightforward to implement, whereas the strategy, and metrics and targets sections are more complex areas that will require many entities to capture new information and implement new processes. We're currently working through what that could look like before launching the next draft sections in March next year," Mackenzie says.
A final full draft standard will be released in July 2022.
Governance disclosures specify what entities need to disclose regarding board oversight and management assessment of climate-related risks and opportunities. Risk management disclosures are about the processes an entity uses to identify, assess, and manage climate-related risks, and how these are integrated into an entity's overall risk management processes.
The initial consultation runs until November 22. The XRB says its intention is for the climate-related disclosure framework to comprise at least two standards and one authoritative notice.
New Zealand Climate Standard 1, or NZ CS 1, is intended to be ambitious and forward looking, to allow it to be future proofed as much as possible, the XRB says.
"NZ CS 1 is also intended to be short and succinct, focusing more on high-level areas for disclosure,
rather than being overly prescriptive. This means that it should be sufficiently flexible to allow
reporting entities to provide more or less information depending on the extent to which they are impacted by climate change," the XRB says.
"At this stage, where we consider that additional detail is needed to apply NZ CS 1, it is our intention that this will be provided in additional material such as guidance documents. Accompanying guidance can be more regularly updated than NZ CS 1 itself, allowing for more useful information to be provided to climate reporting entities as new data becomes available and best practice evolves."
"We intend to include the TCFD's four thematic areas, and each of the 11 recommended disclosures, in the standard in some format," the XRB says.
 TCFD thematic areas and recommended disclosures