Monthly Xero Small Business Index data series reveals the depth of Auckland's lockdown struggles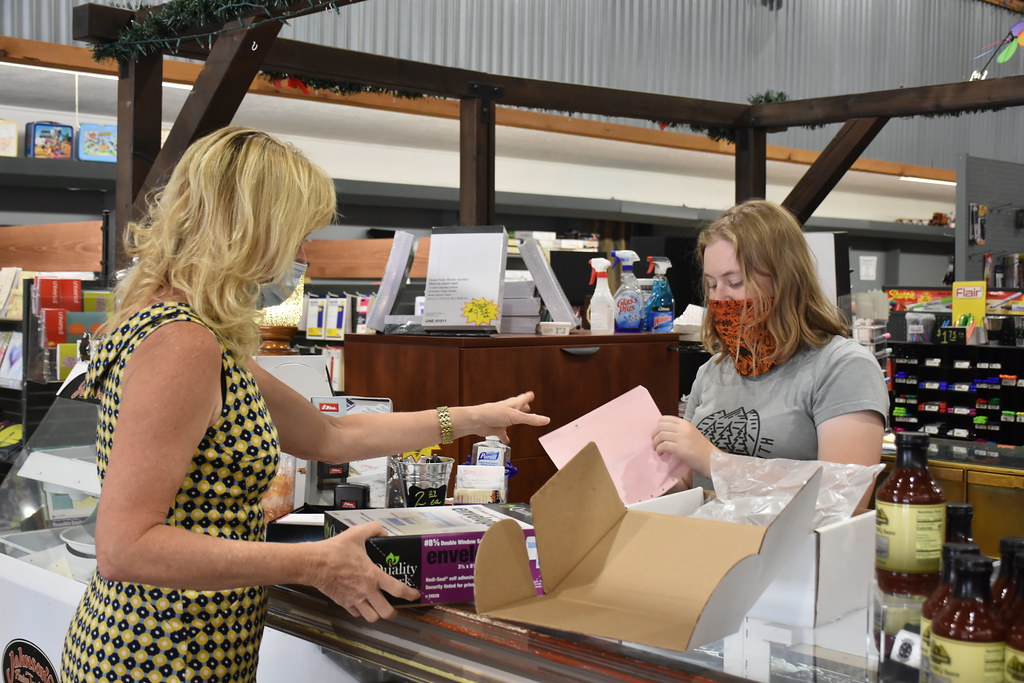 The Xero Small Business Index data for September is out and highlights what we're seeing on the ground in Auckland: a full month in lockdown was tough for business.
Small business sales in Auckland were down 18.4% in Auckland and fuelled the National decline of 7.1% year-on-year (y/y).
Xero's managing director for New Zealand & the Pacific Islands, Craig Hudson, said this was the largest drop in sales since April 2020 during the initial alert level four lockdown, which saw sales fall 43.9% y/y across Aotearoa.
This time around, businesses were better-prepared and as a consequence more resilient, but the toughest hurdle now is living with uncertainty.
"The uncertainty is painful. Like all of us, small business owners don't know how long we will be in lockdown. But, particularly in Auckland and Waikato, small business owners have the added stress of not knowing how long their operation and income will be affected," said Hudson.
Being longer in lockdown than other parts of the country, Auckland was the hardest hit.
"The decline in small business sales in Auckland was partially offset by small rises in other major cities, less impacted by restrictions, such as Canterbury (+3.3% y/y) and Wellington (+2.1% y/y)," said Hudson.
Hospitality and construction, industries where work from home was not possible, were the hardest hit with year-on-year decreases of -16.8% and -12.9% respectively.
Professional services, with a workforce more likely to be able to continue remotely, saw a small boost of +0.3% growth y/y.
Cash flow also ran low for some, according to the report, with New Zealand small businesses waiting an average of 26.2 days to be paid in September.
This was 1.8 days longer than August, 2.7 days longer compared to July, and the highest since June 2020.
"What this tells us is people are holding on to their money, putting further stress on small business cashflow. This points to the uncertainty of what the near future holds for Aotearoa,
"Right now small businesses are running very low on cash. They will be relying on a quick bounce back like we experienced after the 2020 lockdowns, but they're worried because this isn't guaranteed with Covid-19 likely to be in the community. It's more important than ever that we do everything we can to support our local businesses at this time." said Hudson.
Xero Small Business Insights look at the sector's overall health and are drawn from data collected from hundreds of thousands of subscribers and result in the monthly Xero Small Business Index.
The resulting graph, showing monthly progress against average conditions (100), is informed by four factors: sales, jobs, wages and time to be paid.
In September, the index fell 16 points, to 86 points. 
Xero's analysis stated that this was the third consecutive monthly fall, the lowest level since May 2020 and the first time the Index has been below 100 since January 2021.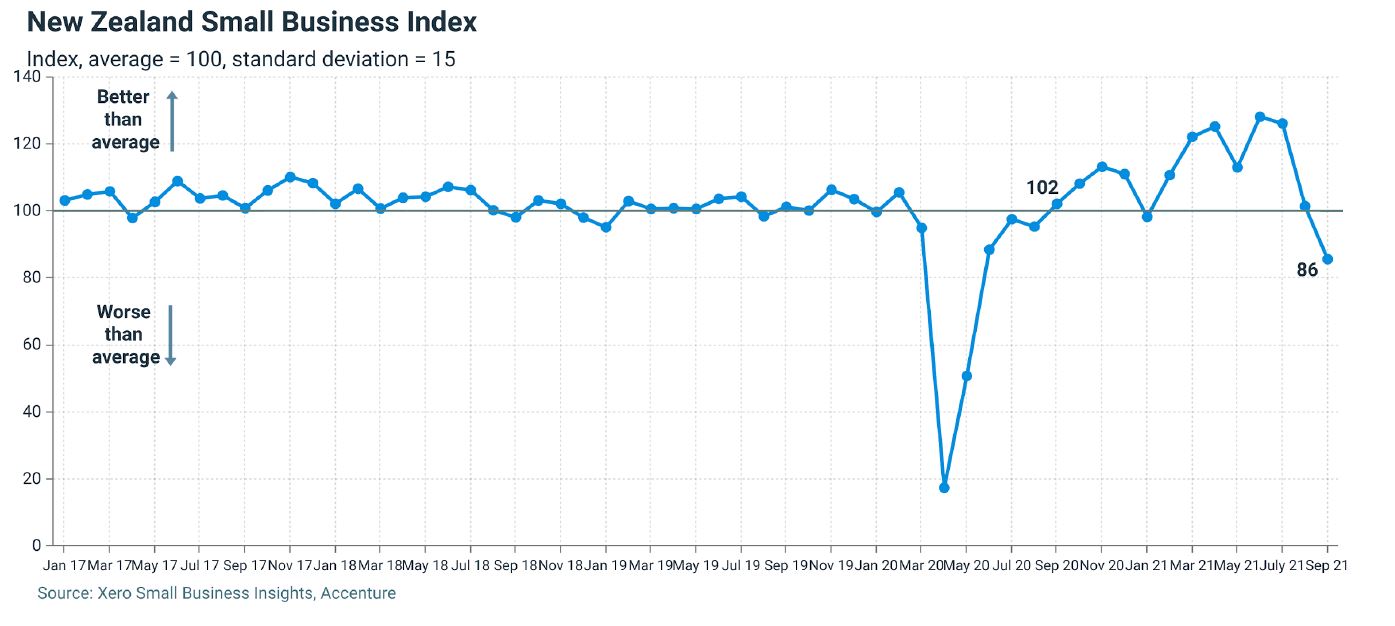 Index movement is closely tied to the lockdowns of the past 18 months and for small business, in line with just about every other aspect of society, vaccination uptake will be the most effective way to move forward as Christmas approaches.
Hudson recognised the "ongoing importance of digitalisation for Kiwi small businesses to pivot and remain functional during lockdown."
Xero has developed guides to help small businesses stay on the ball in the current climate, including assistance with digitisation and employee wellbeing programmes.