A wider range of Australians are dipping into cryptocurrencies and that is drawing in even their largest corporates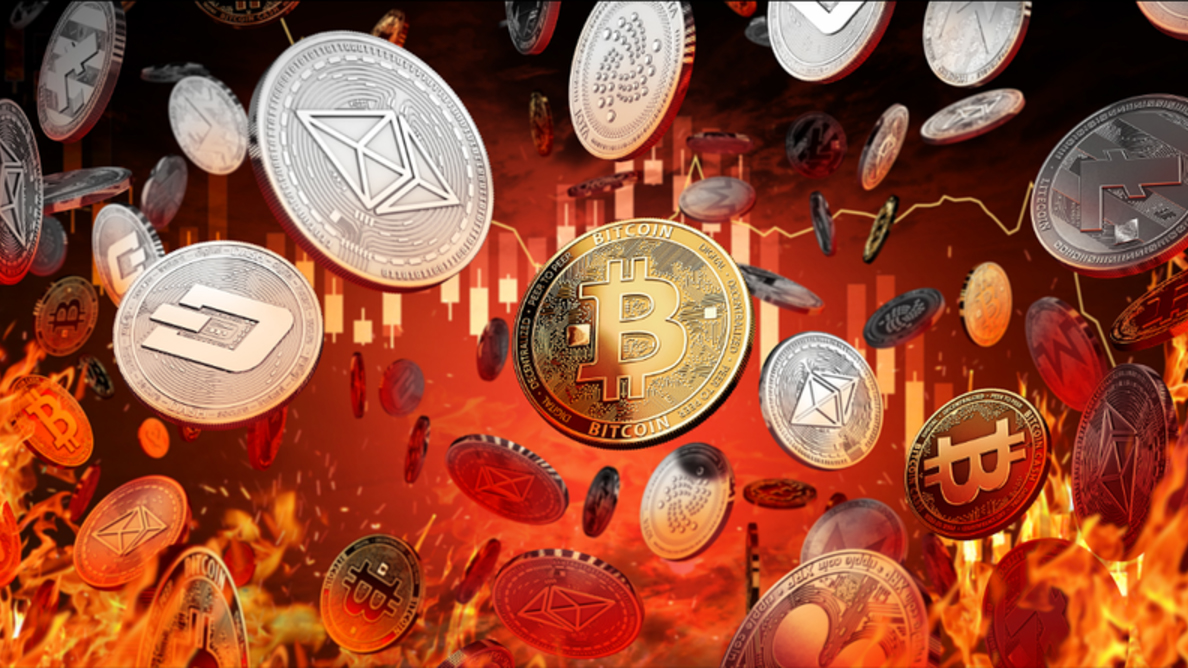 The rise of all things crypto in Australia signals either a transitory fad or a genuine revolution in the economy. To the uninitiated it's hard to know which.
The only certainty is that new developments are coming thick and fast.
According to Finder's Consumer Sentiment Tracker, a survey of 1,000 Australians, 1 in 6 people (17%) now own some form of cryptocurrency. A remarkable figure - if it's accurate.
The ownership of men (23%) is more than twice that of women (11%). Nearly a third of gen Z own cryptocurrency (31%), a quarter of millennials (24%), and practically no baby boomers (2%).
When asked why they bought cryptocurrency, the answers of current owners were revealing – 'Because it's going up in value' (24%), 'I didn't want to miss out' (17%), and 'For the novelty factor' (11%). Sounds speculative. Perhaps these answers are not unsurprising given that cryptocurrency does not provide an income stream or represent an ownership interest in an underlying productive activity, the attributes that would normally justify investment.
Finder also reports that "social media will underpin growth" and that "social media and online forums are becoming increasingly relevant to cryptocurrency prices". That might not necessarily be reassuring news for would-be investors.
The majority of respondents who don't own cryptocurrency said they think it is overvalued and risky. The survey showed a high level of ignorance about cryptocurrency among those people, specifically in terms of what it is and how to trade it.   
The reality is that crypto trading in Australia is very straightforward. There are many Australian cryptocurrency exchanges including Swyftx Exchange, CoinSpot, and Digital Surge Exchange, as well as many international exchanges that can be accessed.     
Obviously, the willingness of younger Australians to invest in cryptocurrencies reflects their greater comfort with all forms of digital technology. There is also a more ominous reason.
The recent boom in Australian house prices has made entering the housing market too difficult for many looking to buy their first home. At the same time, rising inflation and ultra-low interest rates on savings accounts mean that the value of their deposits is going backwards. As a result, it appears that increasing numbers of young people are investing their deposits in cryptocurrencies and the equity markets. That strategy is fine when prices are rising, but it is not without risk.
For those reluctant to buy cryptocurrency directly, Australia has recently seen the first local exchange traded funds based on the crypto sector. Betashares Crypto Innovators ETF, known as CRYP, was listed on the Australian Securities Exchange last month. According to Betashares, it "enables investors to access the growth potential of the crypto economy, by providing investment exposure to a portfolio of companies at the forefront of the crypto world, including crytpo trading venues, crypto mining and mining equipment firms, and other companies servicing crypto-markets".  
CRYP's current market value is only around $150 million.  
A second, smaller ETF, the Cosmos Global Digital Miners Access ETF, has been launched on the Chi-X exchange. It offers exposure to "a diversified portfolio of companies involved in digital asset mining and infrastructure globally".
Australia has its own crypto mining companies. Mawson Infrastructure Group and renewable energy group Quinbrook Infrastructure Partners recently announced a deal to establish Australia's largest Bitcoin mine. It will be in Byron Bay and will be powered entirely by renewable energy.
The speed of change in the crypto sector has been recognised by the federal parliament. In March, the Senate set up the Select Committee on Australia as a Technology and Financial Centre. Most of its Final Report issued in October was devoted to cryptocurrencies and digital assets. The focus was on the lack of regulation.
The committee made a raft of recommendations including changes to tax laws, the establishment of a custody or depository regime for digital assets, the creation of a licensing regime for digital currency exchanges, the investigation of a possible Central Bank Digital Currency, and the establishment of a Global Markets Incentive regime.
According to the committee, its "recommendations will address significant issues of concern and increase Australia's competitiveness as a technology and financial hub in our region". Time will tell.   
One specific issue addressed by the committee was 'debanking' – 'when a bank chooses to no longer offer banking services to a customer'. The suggestion is that some banks are reluctant to deal with crypto traders, presumably because of concerns about the risks of trading in volatile cryptocurrencies.
Australia's biggest bank, the CBA, clearly sees an opportunity here. Just a few weeks ago, it announced that it "will become Australia's first bank to offer customers the ability to buy, sell and hold crypto assets, directly through the CommBank app". CEO Matt Comyn said that the bank "can play an important role in crypto to address what's clearly a growing customer need and provide capability, security and confidence in a crypto trading platform". This is a significant development for the crypto sector in Australia.
As part of this project, CBA will partner with Chainalysis, a major global player in blockchain data and analytics. In a further positive sign for the sector, Chainalysis opened its first Australian office last month. 
Chainalysis produces a Global Crypto Adoption Index which seeks to "provide an objective measure of which countries have the highest levels of cryptocurrency adoption". The index is based on a complex formula using three metrics that address the use of cryptocurrencies relative to a country's per capita income level. Interestingly, Australia only ranks 38th on this index. (New Zealand is at 96th.) The top three countries are Vietnam, India, and Pakistan, with the US at 8th.
Whatever the rate of crypto adoption, it is clear that some Australians are making a lot of money in the sector. According to the Australian Financial Review's 2021 Young Rich List, several fortunes have been made by crypto entrepreneurs under 40. These include Kain Warwick worth $900 million, the founder of Synthetix, a derivatives trading protocol on Ethereum, his brothers Aaron, Kieran, and Grant collectively worth about $1 billion, the founders of play-to-learn crypto game Illuvium, and Daniel and William Roberts worth around $500 million, the founders of Bitcoin mining firm Iris Energy.  
Critics argue that cryptocurrencies have no intrinsic value, generate no income, and are not backed by government. Supporters counter that cryptocurrencies are the unstoppable currency of the digital age and will supplant traditional banking.
Whoever's right, for the moment at least cryptocurrencies remain a volatile investment. Bill Gates, no investment slouch himself, advises that "if you have less money than Elon [Musk], you should probably watch out".
---
Ross Stitt is a freelance writer and tax lawyer with a PhD in political science. He is a New Zealander based in Sydney. His articles are part of our 'Understanding Australia' series.