NZ Super Fund says it plans a development that would power over 650,000 homes and be much the biggest of its type in the country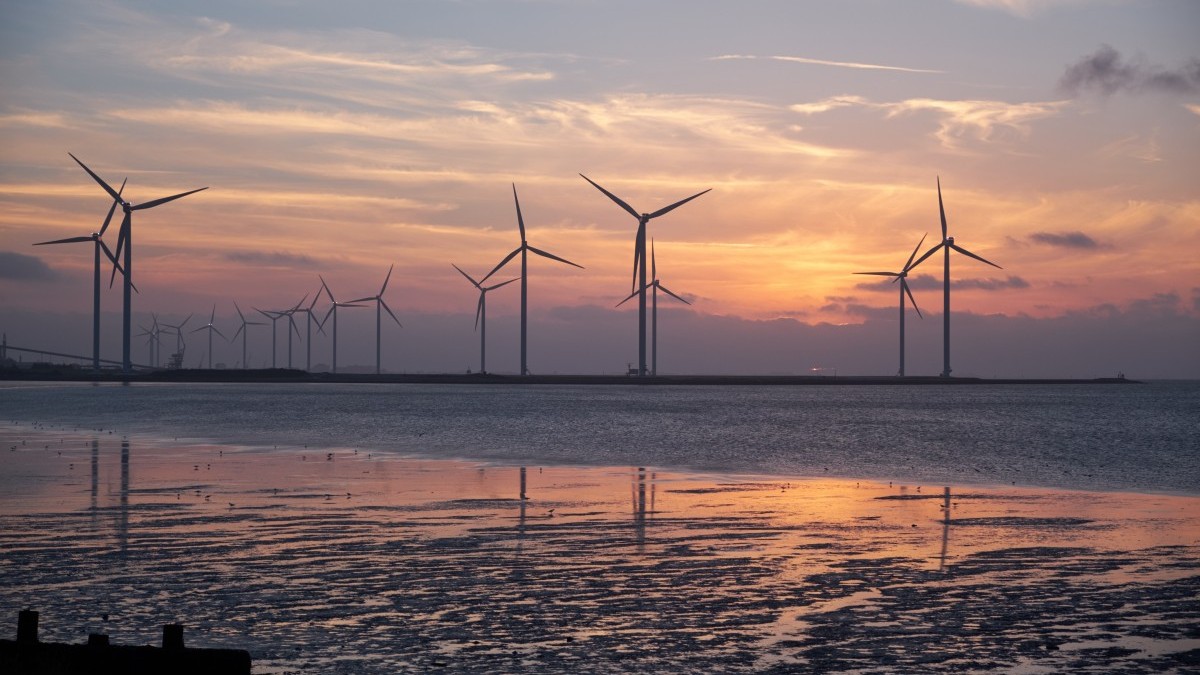 The fund charged with helping out with our future pension requirements is teaming with a large Danish renewable energy infrastructure firm to look at creating a massive wind energy development offshore in the South Taranaki Bight.
NZ Super Fund and Copenhagen Infrastructure Partners (CIP) have formed a jointly held company to manage the feasibility study and development of the project. The feasibility work is expected to take about 24 months.
Minister of Energy and Resources Megan Woods has said that Government would begin work on a new regulatory regime for offshore renewable energy in 2022.
A jointly issued statement from NZ Super/CIP said that subject to feasibility, an initial planned 1GW development would be created.
This would represent over 11% of New Zealand's current electricity demand capacity and could power over 650,000 homes.
"The partners believe the project could later expand to 2GW, helping to meet strong projected growth in demand for electricity in New Zealand," the statement said.
As some means of comparison, Mercury's Turitea wind development near Palmerston North is slated to be the biggest in the country when finished - at 222MW. So, any NZ Super/CIP development would dwarf this.
CIP and NZ Super Fund are said to be in the early stages of project feasibility evaluation, which includes wind resource measurement, designing detailed environmental impact assessments with the support of local communities and experts, and examining industry potential and training needs for the Taranaki region.
"The partners will also focus on measures to ensure any project can coexist with other uses of the marine area," the statement says.
Should the project proceed, and subject to relevant regulatory approvals, CIP and NZ Super Fund could deliver power by the end of the decade, making a significant contribution to New Zealand's ambitions for 100% renewable energy by 2030, the statement says.
There's no potential costings given of the project. 
NZ Super Fund chief executive Matt Whineray says offshore wind energy has the potential to be an attractive commercial opportunity "that aligns with the NZ Super Fund's climate change investment strategy and focus on sustainable finance, as well as its desire to invest in large-scale New Zealand infrastructure".
"We are in the unique position of being able to attract best-in-class global partners on infrastructure developments that create positive environmental and social outcomes while delivering financial returns for New Zealanders through the Fund. We are delighted to be working with CIP, a global leader in green energy transition.
"The climate crisis is driving a global shift in how countries produce energy. We are focused on opportunities that allow us to apply our long-term investment capital to support this shift and the Fund's own public commitment to being net zero by 2050.  While this proposal is still at a very early, exploratory stage, we are confident it could help New Zealand's transition away from fossil fuels and towards home-grown clean energy."
CIP has about NZ$25 billion of current assets under management. It is the global leader in greenfield renewable energy and offshore wind including approximately 30GW of offshore wind projects under development, construction and operation across North America, Europe, Asia and Oceania. CIP's investment in the South Taranaki project is part of a broader project development pipeline for CIP's upcoming flagship fund 'CI V'.
This project will be CIP's first investment in this country and follows the Super Fund's NZ$208 million commitment to CIP's new Energy Transition Fund (CI ETF I) last year.