Deloitte's Grant Frear picks out the key trends for growing businesses in NZ; Consumer technology, smart phones, big data and group purchasing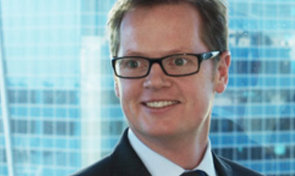 By Grant Frear*
Here are four key trends that you should factor in to your business planning this year:
1/ No matter what you sell you are competing with consumer technology 
While competition between market segments has always existed, recently we have seen that new consumer technology is winning the battle for consumers' wallets. Consumer technology has become a pervasive part of our everyday lives, it is attractive to consumers (and some would say makes you more attractive) and it has proven to be substitutable.
When times are tight and budgets are strained it would appear that consumers can always find that little bit extra for the newest iPhone or the latest flat-screen television. While finance options and contract bundling certainly helps, increasingly we see other categories losing out to consumer tech. The lesson here for all businesses selling directly to consumers is to be aware that you are now operating in a different competitive market: your product, even if it is in a completely different segment, is going head-to-head with the likes of Apple, Sony and Samsung, which can be a scary concept.
2/ What is that in your pocket? It's a smartphone 
The adoption and use of smartphones has been staggering. In an incredibly short period smartphones have eclipsed traditional personal computer sales. Web site traffic statistics show a significant shift to people browsing the web on their mobile. If an online presence is important to your business, you need to be thinking mobile.
Customers will increasingly search and surf on their mobile phones. If your online presence is not optimised for a mobile screen then customers' eyeballs will migrate elsewhere. You need to be thinking about your mobile site, search engine optimisation and location-based services if you are to stay relevant to those on the move and with small screens.
3/ It's time to get smart, BIG DATA is now accessible to small business 
Big business has been making lots of noise around data analytics and what is known as BIG Data. In highly competitive markets the smart survive; in industries with tight margins those who are operationally excellent perform the best. The way businesses capture, manage and now analyse data is critical to their ability to be smart and to win. BIG Data has moved into the cloud thanks to services like Amazon's cloud storage and toolsets like Good data.
Know your data by combining with a variety of open data sets to provide you with a rich and powerful data warehouse. When delivered in the cloud you can access through an 'on demand' pricing model without a large capital outlay.
4/ Group purchasing continues to defy logic 
While the results of group purchasing companies such as Groupon are less than stellar, they continue to attract plenty of traffic. As more consumers sign up for daily deal sites like Groupon, Treat Me and GrabOne savvy marketing professionals have figured out what will get them to impulse buy. While consumers are acting on good deals, there are plenty of risks to manage for the seller. For instance, while you can bank the cash upfront you still need to deliver the service or product.
As sure as night follows day you will have a flood of customers set to redeem their purchase on the last day the deal is available. Failure to fulfil the promise can have long-term negative affects reaching well beyond the "banked transaction". If you are exploring these sites as an additional sales channel make sure you have thought through the customer experience end-to-end. The question to ponder is how do you create an experience where customers come for price and then continue to stay for value?
----------------------------------------------------------------
* Grant Frear is Deloitte's Consulting Partner specialising in technology and innovation. See more and contact Grant here on Deloitte's site.
Also, here's Deloitte's Technology, Media and Telecommunications report for 2012.
----------------------------------------------------------------
To subscribe to our weekly business newsletter, enter your email address here.