We are starting a new 13 part guide for small business managers who want to achieve financial success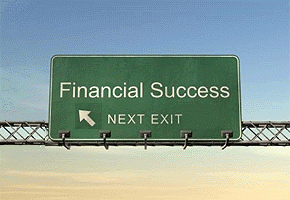 By David Jenkins*

Small business is often driven by a passion for achieving the owners' desired outcomes.
They may want to watch a business grow from the start, be keen to enter into an industry that provides great challenge, or be motivated by personal reasons such as wanting to turn a hobby into a business or develop a long-term retirement plan.
Whatever their reason, many small business owners do not have formal financial management training (that is, they are not an accountant or bookkeeper) and usually have limited resources to fund this type of assistance.
For the success of any business, good financial management is necessary.
Good financial management will go a long way in helping to ensure all your available business resources are used efficiently and effectively and provide an optimum return to you.
CPA Australia, in conjunction with Staples Rodway, has developed a New Zealand Guide that will be useful for most managers of a small business, and we are delighted to have the opportunity to publish it online. We will be releasing it weekly in the Business section on interest.co.nz, chapter by chapter.
The guide has been designed to help those in small business to develop the financial management skills that are an essential part of business success. The related Glossary is an important resource. And readers are encouraged to read this page first »
Presented in easy-to-understand language, this guide discusses the key financial aspects small business should focus on to ensure good financial management is in place. The areas discussed in the guide address the financial aspects your business should consider and understand as part of good financial management.
If these practices are implemented early, your business will benefit from strong financial management and you will be equipped with the financial tools to operate and grow a successful business.
Of course, for each business, some of the areas will not be relevant to every business. For instance, if you are providing a service, then discussion of stock management will not be relevant.
Also, you will need to keep in mind the type of industry in which you operate when considering good financial management. For example, if you run a café, you will probably review stock levels every week, whereas a small retail toy shop may do a stock count only once a year.
This guide has five sections, as set out below, each with a number of chapters that discuss the key topics. Along the way you will find hints and tips to help you focus on the important messages, and these are summarised in Appendix 1 for easy reference.
Section 1: Business finance basics (and Chapter 1 of this section is published today, here »)
Section 2: Improving business finance
Section 3: Financing your business
Section 4: Managing lenders
Section 5: Better business financial management
The guide is designed to provide an overview only and does not constitute professional advice.
If you would like to download the whole guide now, go to this link »  Note: It is a large .pdf file.
---------------------------------------------------------------------
David Jenkins is the New Zealand-based manager of the professional accounting body, CPA Australia. You can contact him directly here »
CPA Australia
CPA Australia is one of the world's largest accounting bodies, representing more than 139,000 finance, accounting and business professionals in 114 countries. With a 125-year history, CPA supports its members with education, training and technical support, and has a particular emphasis on providing career pathways for top accounting graduates. New Zealand members include senior finance professionals from some of the country's largest public and private sector organisations. CPA Australia advocates not only on behalf of its members, but also on behalf of public interest. The organisation is committed to New Zealand and actively works with government and regulatory bodies to continuously improve standards and confidence in the local accounting and finance sector.