Fisher and Paykel Finance wins key IP court case against US firm Karum, Karum appeals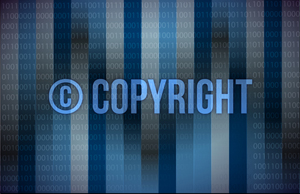 By Gareth Vaughan
Fisher & Paykel Finance has notched a High Court victory against a US firm alleging the New Zealand consumer lender had breached its intellectual property rights.
However the US firm, San Francisco-based Karum Group LLC, has appealed the judgement from Justice Rodney Hansen to the Court of Appeal. No hearing date for the appeal has yet been allocated.
The case dates back to F&P Finance's 2003 acquisition of Farmers Trading Company's finance and insurance operations in a NZ$311 million deal. Last year F&P Finance, which is now owned by China's Haier after that firm's takeover of its parent F&P Appliances, said costs associated with defending itself in the court case had reached NZ$6.8 million before tax, with this sum including both litigation costs and an unspecified provision in case it lost the case.
Given Haier completed its purchase of F&P Appliances and delisted the Kiwi company from the sharemarket last November, the result of the court case hasn't been publicly announced.
Karum was seeking an unspecified amount of money in damages, and potentially an injunction to stop F&P Finance from using parts of a credit management system that it argued incorporated its intellectual property.
In his judgement Justice Hansen noted Farmers had licenced Credit Management Services (CMS) software from one of Karum's predecessor companies for use by its credit division, which included the Farmers Card and hire purchase accounts. The licence was perpetual and non-assignable. After F&P Finance's purchase of Farmers, Karum granted F&P Finance a licence to continue using the software provided its intellectual property rights wouldn't be infringed. After protracted negotiations, as Justice Hansen put it, agreement was reached.
However, Karum claimed F&P Finance made material misrepresentations in the course of negotiations which induced Karum to enter into the settlement agreement and to grant the New Zealand company the licence.
Karum claimed F&P Finance falsely represented that Karum's intellectual property rights had not and would not be infringed, and that procedures had been put in place to ensure any such infringements would not occur. Karum argued it was entitled to cancel the agreement and licence and to claim damages under the Contractual Remedies Act 1979 and/or the Fair Trading Act 1986. The US company also claimed that while enjoying access to the Karum system, F&P Finance was in breach of a duty of confidence owed to Karum and infringed Karum's copyright in the software.
F&P's 'ethical and constructive approach'
In his judgement the Judge said F&P Finance had taken a commercially ethical and constructive approach to negotiating a new licence.
"Contrary to the suspicions harboured by Karum, F&P Finance was never motivated to appropriate CMS secrets. It was quite capable of designing and writing credit management programmes no less complex and sophisticated than the CMS system," Justice Hansen said.
He added that F&P Finance had little to learn other than an understanding of the functionality that had to be replicated in order to achieve a seamless migration of customer accounts.
"That functionality was a product of the business rules of Farmers. There was nothing secret or confidential about it."
Furthermore, F&P Finance had taken "all reasonable steps" to accommodate Karum and to comply with its contractual and broader legal obligations.
"Staff who worked on the business integration project were well aware of what they could and could not do. For the most part, there was compliance. Having regard to the scale, duration and complexity of the project, transgressions were relatively few. None involved a deliberate attempt to appropriate protected information. None resulted in detriment to Karum," said Justice Hansen.
"Inspection of the lending system persuaded Karum to the view that in key areas F&P Finance had incorporated the logic of the CMS software. That view rested on a fallacy that pervaded Karum's case: that, to the extent that the business rules of Farmers were reflected in or embedded in the logic of the CMS software, they could not be replicated."
"That is not what the law of copyright or the obligation of confidence require. F&P Finance could not copy the source code or the logic of the CMS programme. But it was fully entitled to develop a programme which emulated the CMS programme," the Judge added. "In my view, ultimately, that is all it can be said to have done."
F&P Finance was awarded costs.
Intellectual property lawyers AJ Park, who represented F&P Finance in the case, described it as New Zealand's first copyright case on "non-literal" infringement.
"The Judge's decision is a welcome clarification of how far this sort of claim can be taken," AJ Park said. "More specifically, so far as computer software is concerned, the English law excluding protection for business logic, processing logic and program functionality has now been applied in New Zealand."
This article was first published in our email for paid subscribers. See here for more details and to subscribe.