Aussie govt report eyes potential to copy NZ's RealMe online ID service, mutually recognise IDs on both sides of Tasman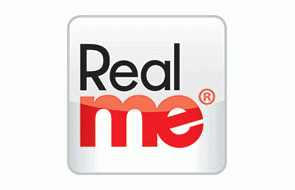 The New Zealand Government's RealMe identity verification service is cited as something Australia could copy in an interim report from the Australian government's Financial System Inquiry. The potential for mutual recognition of online identities between the trans-Tasman neighbours is also highlighted.
Issued yesterday, the report notes Australia lacks a single government identity credential. Instead there are 20 government agencies managing more than 50 million core identity credentials. This decentralised model is described as a federated identity system, which emphasises market-based solutions where multiple identity credentials are produced by government and private sector providers to give access to both public and private sector services. In contrast under a syndicated model, a single identity credential is issued, generally by government, providing single sign-on access to public and private sector services.
A joint venture between the Department of Internal Affairs and Kiwibank's parent New Zealand Post, RealMe launched last July. It was touted as the new and secure way for New Zealanders to access services and prove their identity online, and was developed with tens of millions of dollars of taxpayers' money. Banks using it to date include BNZ, Kiwibank and TSB.
"If Government was the default provider of digital identities to Australians, there would be economies of scale and other potential benefits, such as ease of access to Government information sources. This approach is reflected in New Zealand's RealMe service, in which the government conducts high-integrity identity verification, including biometric capture, equivalent to passport application processes, before issuing individuals with their government digital identity," the report says.
"Equally, Government could help guide and stimulate a commercial market of digital identity products and services. It could work with industry to establish minimum standards in more of a federated 'trust framework' model. In this approach, similar to that of the United Kingdom and United States, consumers could choose between government and commercially issued identity credentials. Allowing people to use multiple trusted credentials would have privacy benefits. It would also help reduce the potentially severe consequences where an individual only has a single digital identity, which is then compromised."
Trans-Tasman recognition of online IDs?
The report goes on to say Australia's approach to developing trusted digital identities needs to take into account a wider international context.
"This will help Australian businesses compete in a global identity services market and benefit Australian consumers by facilitating wider acceptance of their digital identities. The Australian and New Zealand Prime Ministers have recently recognised these benefits and agreed to investigate options for mutual recognition of trusted online identities in both countries."
The mutual recognition reference stems from a joint statement issued by John Key and Tony Abbott in February that said; "Many New Zealanders and Australians today validate their identities securely, using a range of online identity services, for sensitive transactions such as accessing social services and bank and health records . They (Key and Abbott) agreed to investigate the option of a mutual recognition agreement to enable trusted online identities to be accepted in both countries."
The interim report asks for feedback on the costs, benefits and trade-offs of developing a national Australian strategy for promoting trusted digital identities, in consultation with financial institutions and other stakeholders.
This is an abridged version of this article. The full version was published in our email for paying subscribers on Wednesday morning. See here for more details and how to subscribe.