Heartland says it could be interested in acquiring Motor Trade Finances' business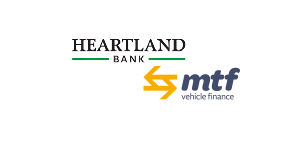 Heartland Bank has confirmed it's interested in acquiring Motor Trade Finances' business after the car financier said a recent acquisition offer from Heartland was rejected by Motor Trade Finances' board.
"Heartland notes that Motor Trade Finances Limited (MTF) has issued a release as to confidential and preliminary approaches made to the board of MTF regarding the possibility of Heartland acquiring MTF," Heartland said in its statement.
"Heartland confirms that it could be interested in acquiring the business of MTF if the shareholders, franchisees and dealers of MTF were receptive to a proposal, and if the existing issues between MTF and the Commerce Commission as to loan fees were substantially resolved. Heartland does not have sufficient information to comment on the value it would place on that business, or the timing or structure of any acquisition if a proposal was welcomed," Heartland said.
In its statement MTF said its board had become aware Heartland, or Marac or their agents, has been engaging with selected MTF shareholders.
"The Board believes this engagement is related to a recent proposal by Heartland to acquire MTF that was rejected by the MTF board," MTF said.
"In the interests of ensuring all shareholders are equally informed, and correcting any misinformation that may exist across the MTF shareholding base, the board believes that shareholders should be aware that:
"Heartland had approached the board of MTF over a considerable period regarding the prospect of making an offer to acquire MTF. These approaches culminated in an undated draft written proposal from Heartland received early May 2014. After taking legal and commercial advice, the board formed the view that the proposal in the form received was without merit, as to the indicative price and in other respects. The proposal was incomplete, highly conditional and incapable of acceptance. After taking advice, the board formed the view that the proposal did not require disclosure, at that time."
"The nature of the proposal from Heartland revealed that Heartland holds a materially different view than MTF's board as to the potential impact on MTF from the High Court case brought by the Commerce Commission, in which the High Court finding of breaches of the Credit Contract and Consumer Finance Act 2003, in respect of credit fees charged in 39 credit contracts originated by Sportzone Motorcycles Ltd (in liquidation), is subject to appeal at the Court of Appeal."
 Sportzone was one of MTF's associated dealers that it provided finance too. MTF is named as second defendant in the judgment, and MTF Securities Ltd third defendant. Here's Motor Trade Finances' full statement.
Formed through the merger of Marac Finance, CBS Canterbury and the Southern Cross Building Society, Heartland targets small and medium sized businesses, the rural sector and the retail and consumer sectors including motor vehicle finance. Heartland bought the good loans of rural lender PGG Wrightson Finance in August 2011, then obtained bank registration from the Reserve Bank in December 2012.
Heartland then bought the reverse equity mortgage businesses Sentinel in New Zealand and the Australian Seniors Finance business for $87 million from the Quadrant Private Equity controlled Seniors Money International on April 1 this year.
Earlier this year Heartland also said it had established a specialist team for strategic growth, new product assessment and development. It's headed by Michael Jonas, the bank's head of strategic and product development.  Potential acquisitions are measured primarily with reference to return on equity and earnings per share accretion, Heartland said at the time.
Heartland shares fell 1 cent, or 1% to 95c on Monday.