Living wage and apprenticeships a key focus for the CTU this election. Happiest with the Greens and Labour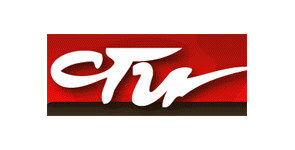 By Scott Palmer
With the election two days away, we talked to Council of Trade Unions President Helen Kelly about the upcoming election and the policies CTU supported and wanted to see put in place by the parties.
Kelly said that the main focus for the CTU was the promotion of collective bargaining in order to raise workers' wages.
She criticised the Hobbit laws, and said the conditions in industries like the film industry and forestry had led to a break down of workers' safety and protection. She wanted to see these laws repealed and collective bargaining extended to every industry, in order to protect workers' rights and raise their pay to the living wage standard.
"Business NZ asked over 1000 businesses, and 42% said they support paying the living wage to their staff in the near future. There is a lot of capacity to pay higher wages," Kelly said. "We want to extend the living wage to Government employees and contractors. The government has to set an example."
Kelly doesn't believe higher wages will hurt businesses.
"Productivity has increased way ahead of wage growth," she said. "When we pay workers more they stick around." 
Low wages mean businesses compete on using labour instead of technology, and businesses that invest in their workers benefit from them upskilling and adding value to the products they make.
Another issue the CTU is focusing on is apprenticeships. "Employers should be training their workers," said Kelly. "Employers that offer a full apprenticeship should be provided with support."
"I would like to see a training levy on the wage bill," Kelly said.
She pointed to the health and safety levy, and said she liked the example of the building levy on wages paid. "This money would go into a pot, and everyone who puts money in and offers training would get their money back. This would provide a financial incentive to train workers."
Kelly dismissed the National government's handling of the economy, saying "Bill English doesn't have a single idea to lift the economy" and its failure to buy NZ made goods has led to the collapse of kiwi manufacturers.
When asked which party people should vote for, she said the CTU was happiest with the industrial relations policies of the Greens and Labour.