Heartland Bank sees annual profit up one-third, but next year's profit growth slowing to no more than 15%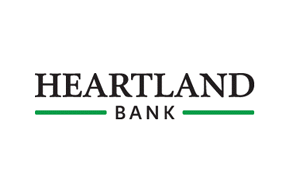 Heartland New Zealand, parent of Heartland Bank, says its June-year profit will be up a third and next year's profit will rise between 6% and 15%. Heartland also says dairy loans comprise 7.6% of its total lending and it's working with clients under financial stress to fund working capital shortfalls.
Heartland says its June year financial results will be released on August 18.
"Heartland advises that it expects its net profit after tax (NPAT) for the year ended 30 June 2015 to be approximately $48 million which, as previously advised, is at the upper end of the NPAT (guidance) range of $46 million to $48 million," Heartland said in a statement.
It added, however, that this result is preliminary and subject to finalisation.
Heartland also said its preliminary forecast range for June 2016 financial year NPAT is $51 million to $55 million, including an allowance for estimated impairments.
Last year Heartland posted NPAT of $36 million, meaning this year's profit is set to be 33% increase. Next year's forecast, meanwhile, suggests a slower increase of between $3 million and $7 million, or 6% to 15%.
Heartland also said that, given heightened interest in the dairy sector, its exposure to dairy is currently 7.6% of its total lending book. As of March 31 Heartland had total finance receivables of $2.225 billion. That puts Heartland's dairy loans at about $169 million. The bank will, however, also have exposure to industries serving the dairy sector.
"The average loan to value ratio (LVR) for Heartland's dairy exposures is 61%. However, it is important to note that LVRs are only one of the indicators of loan quality," Heartland said.
"Where Heartland's dairy clients are experiencing financial stress as a result of lower dairy pay-out forecasts, we are actively working with them to fund working capital shortfalls where appropriate and ensuring they have access to appropriate support including emotional support through the Rural Support Trust and Farmstrong."
Heartland's shares were up more than 4% to $1.19. 
Formed in early 2011 through the merger of Marac Finance, CBS Canterbury and the Southern Cross Building Society, Heartland targets niche markets featuring small and medium sized businesses, the rural sector and the retail and consumer sectors. Heartland bought the good loans of rural lender PGG Wrightson Finance in August 2011. The Reserve Bank granted Heartland bank registration in December 2012.
Heartland also completed the $87 million acquisition of reverse equity mortgage businesses Sentinel and Australian Seniors Finance from Seniors Money International on April 1 last year. And last September Heartland bought a 10% shareholding in New Zealand's first licensed peer-to-peer lender Harmoney, and is lending money through Harmoney's online platform.