ICBC & China Construction Bank explain how China's NZ banks operate within the US$50k restriction on Chinese citizens taking money overseas & their AML responsibilities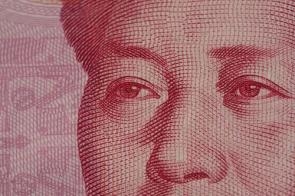 Our recent video interview with Lloyd Cartwright, the deputy CEO of China Construction Bank New Zealand, raised an interesting issue.
Individuals in China are restricted to exchanging the equivalent of US$50,000 into foreign currency annually. However, some people are able to get more money than this out of China. Asked about people bringing more than US$50,000 into NZ from China, Cartwright said; "You'd have to ask the individuals how they've managed to go through that [Chinese Government] approval process. It's not something that the bank gets involved in."
This begs the question as to how the Chinese banks operating in New Zealand can not ask questions of people bringing the equivalent of more than US$50,000 into this country whilst meeting their obligations under the Anti-Money Laundering and Countering Financing of Terrorism Act (AML/CFT Act).
Thus interest.co.nz sought comment on this from China Construction Bank NZ, Bank of China NZ, and ICBC NZ. Cartwright, and ICBC, via its NZ compliance manager Milroy Fernando, have responded but Bank of China is yet to do so.
Fernando says the restriction of US$50,000 per person per year applied by the State Administration of Foreign Exchange (SAFE), applies to banks and residents within Chinese jurisdiction. ICBC NZ, he says, complies with NZ regulations and those of ICBC's head office. ICBC, like Bank of China and China Construction Bank, is majority owned by China's government.
The US$50,000 restriction, Fernando points out, does not apply to NZ banks.
 "But, all remittances from China to ICBC NZ customer's accounts come from regulated banking channels. The remitting banks must meet Chinese regulation before they can process [send] the remittance to overseas banks," Fernando says.
"ICBC NZ has strict AML controls on customer identification and verification standards meeting NZ AML requirements. Based on ICBC NZ's AML programme and risk assessment, ICBC NZ verifies customers' sources of funds and wealth without limiting [this] to the amount of the remittance. If the source of funds and the account activity do not meet the customer's profile, ICBC NZ will take appropriate actions based on our AML policy requirements."
The US$50k is for personal expenses
Cartwright says the US$50,000 per person, per calendar year, applies to personal expenses to be used for the likes of overseas study, travel expenses, professional services, or overseas medical expenses.
"The individual's Chinese bank would load the FX [foreign currency] transaction against the individual's personal national identification number after verifying the application," Cartwright says.
"From 2017, when individuals processes the FX transaction with their Chinese bank, the individual is required to complete the FX application form with more details about the purpose of the transaction, and is required to provide evidence to support that, e.g. school fees invoice or doctor certificate. The FX transaction cannot be for capital investment, e.g. purchasing overseas property, or bond investment. The Chinese remitting bank has the obligation to validate the application, and has to report any violation to SAFE." 
"As the overseas bank in NZ, we cannot verify whether the Chinese individual is legitimately using the personal quota. And we cannot process any transaction for any Chinese individual against the quota. We are only acting as the receiving bank for our customer's inward payments through SWIFT. The AML policy and application of this from China Construction Bank NZ's perspective is no different from receiving funds from Australia or any other country," says Cartwright. 
Furthermore, he says, Chinese individuals can't remit any renminbi out of China through SWIFT without a special permit from SAFE.
Smurfs
However as Bloomberg has reported, the Chinese are resourceful when it comes to getting money out of their country.
The methods include China's underground banks, transfers using Hong Kong money changers, carrying cash over borders and pooling the quotas of family and friends — a practice known as "smurfing."
According to Chinese media, the country's foreign exchange reserves stood at about US$3.01 trillion at the end of 2016, dropping about US$319.8 billion during 2016.
Meanwhile, The Global Times recently reported that a growing number of overseas branches of Chinese banks are coming under anti-money laundering scrutiny.
More and more overseas branches of Chinese banks are getting investigated on money laundering charges, including Bank of China, Agricultural Bank of China and China Construction Bank. Experts said the investigations are largely the result of a strengthened supervision, the banks' own lack of vigilance and imperfect internal controls to catch money laundering. Although China has established laws and regulations to combat money laundering, they have not been very successful because the penalties are not severe enough to be a deterrent. Authorities need to enforce the regulations better to show China's consistent stance in the fight against money laundering.
*This article was first published in our email for paying subscribers early on Friday morning. See here for more details and how to subscribe.