Paula Bennett sees government guidance and market pressure increasing women's pay; Refuses to oblige companies to disclose their gender pay gaps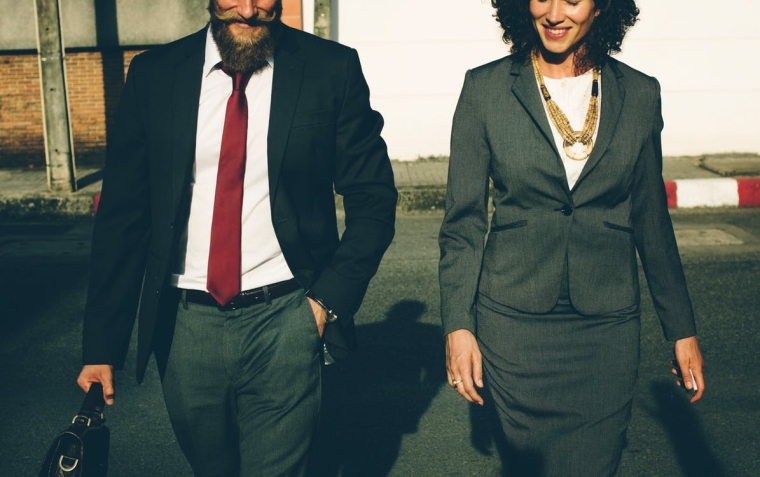 The Government has released "guidance" around what private sector companies can do to close the gender pay gap, but has ruled out making it mandatory for companies to report on what their gender pay gaps are.
The Ministry for Women has put together a guide, having spoken to 26 companies about their experiences and what they're doing to close the gender pay gap.
However the Deputy Prime Minister and Minister for Women, Paula Bennett, has refused to follow the lead of Australia and the UK, in requiring companies to publicly disclose what their gender pay gaps are.
"It's our attitude and not regulation or interference from the government that will lead to change," she says.
Bennett ignores Equal Employment Opportunities Commissioner
At 12%, New Zealand's gender pay gap is the same as what it was when National became government in 2008. It has however come down from when it hovered at around 16% in 1998.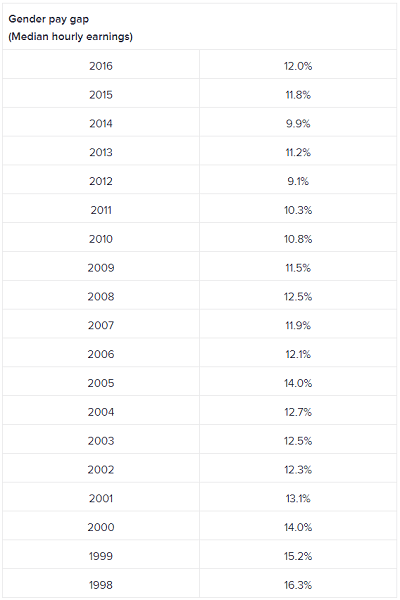 The pay gap across the ditch sits at 16%, having dropped from around 17.5% in 2012 when legislation (the Workplace Gender Equality Act) was passed, requiring non-public sector organisations with at least 100 employees to report to the government on six gender equality indicators.
The UK has a gender pay gap of 18%. From next year, UK companies with more than 250 employees will have to publish their gender pay and bonus pay gaps.
Equal Employment Opportunities Commissioner, and former National Party MP, Jackie Blue, has renewed her call for New Zealand to go down the UK path, eventually requiring organisations with at least 100 employees to disclose their gender pay gaps.
"We have already seen great leadership from the State Services Commission in publishing the gender pay gap data of public service departments. We are keen to see that private businesses be required to do the same," she says.
However the National, ACT and United Future parties in May prevented a Members Bill from Green Party MP Jan Logie, which puts this requirement on the private sector, from proceeding through the parliamentary process.
Bennett says: "We'll obviously keep an eye on what's happening in Australia and see if it brings down their gender pay gap faster than we are, but at the moment I am very heartened by businesses in New Zealand that want to close the gender pay gap."
She believes the gender gap will close as the government encourages companies to take leadership on the matter themselves.
Bennett: Pressure from investors will spark change
Furthermore, Bennett maintains more investors and fund managers are pressuring the companies they invest in to ensure they have diverse boards and senior leadership teams.
"I think actually that can be some of the biggest change that we can see happening," she says.
Bennett credits KiwiSaver provider, Simplicity, for earlier this month announcing it has asked the largest 50 companies on the NZX to plan for "full diversity" over the next six months, and to have it fully implemented in five years.
Simplicity says: "Diversity will be what works for the company. It could be by gender, ethnicity, age or ability."
It has committed to monitoring progress with AUT researchers, and regularly publishing results.
"We'll praise those companies working sincerely towards it. Conversely, as a shareholder, will have a range of options available for those who don't," Simplicity says.
Asked whether she sincerely believes such a call will spark change, or whether companies will dismiss Simplicity's call as a clever marketing stunt, Bennett says: "I think money talks for some of them. And when they're [Simplicity] kind of saying they expect to see behavioural changes, and if they don't, they may not invest in them - that's a pretty big call."
Bennett not into naming and shaming
The companies that have worked with the Ministry for Women on its guide, include: ANZ, Chorus, EY, Icebreaker, Simpson Grierson, Sovereign, The Mind Lab, Transpower, Vector, Westpac, Xero and Workplace Gender Equality Agency Australia.
Bennett says the Ministry talked to another 14 companies about their experiences closing the gender pay gap, but these didn't want to be named.
She is "appalled" there were some companies that didn't want to be involved at all, but has refused to name these as she's "not into shaming people".
"There are some employers out there that are still hiding behind themselves and are not willing to stand up and say that they've got a bit of a problem and then show the actions that they're taking to address it.
"Some don't think they've got a problem, but then are not prepared to measure it to find out if they do."
With women holding 45% of directorships on state sector boards, yet only 17% of directorships on boards of companies listed on the NZX, Bennett says the private sector has a bit of catching up to do.
She notes women have upskilled, with 60% of people gaining Bachelors degrees or above now being women.
What's more, women are moving into traditionally male dominated careers, with 19% of civil engineering graduates now being female for example.
Diversity 'great for business'
Bennett says: "We know there are a number of factors that impact on an organisation's leadership and human resources and remuneration policies. If we are serious about the gender pay gap, each of these needs to be looked at and changes made."
She challenges companies to make a plan to address the gender pay gap.
"Understand your work business, understand that you might have a gender pay gap, then do something about it. Don't accept short lists for senior roles or board appointments that don't have women on them, and then choose the best person for the job," she says.
"It's great for business… I don't think a company or business is making as much money or being as successful as they can, if they don't have diversity in their senior leadership roles."
Overall Blue welcomes the guide, saying she's "pleased to see that the need for normalising flexible work and parental leave for men and women are also included in the guidelines.
"By regularly reviewing internal processes around recruitment and promotion, publishing and understanding their gender pay gap data, and providing more flexibility to their staff, employers will be in a much stronger position to eliminate the gap."