Oil and gas giant Shell sells its NZ interests to Austrian company, OMV, for US$578 million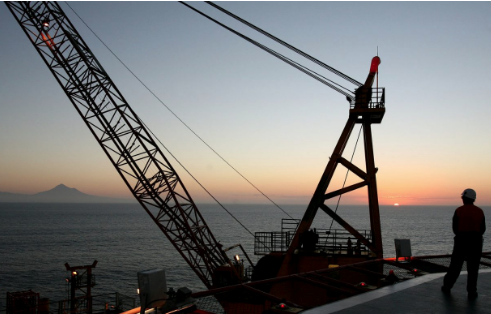 Royal Dutch Shell has agreed to sell all of its New Zealand interests to the Austrian company, OMV, for US$578 million (NZ$794 million).
The agreement includes the sale of the 48% stake Shell has in Pohokura - New Zealand's largest gas field - as well as the 84% stake it has in Māui.  
When it was discovered in 1969, Māui was one of the world's largest offshore gas fields. It is now in its twilight years, so the focus has been on looking at ways to extend its life.
OMV already has a 10% stake in Māui and a 26% stake in Pohokura. The remaining parts of the fields are owned by Todd.  
Together Māui and Pohokura (both in/off the coast of Taranaki) produce about 70% of New Zealand's gas needs, and a substantial amount of condensate (light oil).
The Tank Farms Shell owns in Taranaki are also part of the sale agreement, as is the 61% interest it has in an exploration block in the Great South Basin. The transfer of this is effective immediately, and will increase OMV's stake in the block to 83%. Shell estimates this drilling commitment is worth US$50 million.
The sale agreement follows a two-year strategic review of Shell's interests in New Zealand and the sale of Shell's interest in Kapuni in 2017.
It is in line with the Group's strategy to divest US$30 billion of assets by the end 2018.
In 2010, Shell sold its New Zealand network of petrol stations, commercial, aviation, marine, bitumen and chemical businesses, and a distribution network, to Infratil Limited and the Guardians of New Zealand Superannuation. This company now operates as Z Energy Limited.
The sale announced on Friday is subject regulatory approval, including from the Overseas Investment Office and Commerce Commission. It is expected to complete by the fourth quarter of the year.
As part of the deal, the employees of Shell Taranaki Limited and Shell New Zealand will become part of OMV New Zealand.
"I want to emphasise that the business will continue to be run as it is now, until the deal is complete" says the Country Chair of Shell Companies in New Zealand, Rob Jager.
The Petroleum Exploration and Production Association of New Zealand says the sale marks the end of an era for Shell.
As for OMV, its decision to expand its operations demonstrates a vote of confidence in New Zealand.
The Association notes OMV has operated in New Zealand since 1999, and has paid more than NZ$1 billion in taxes and royalties over the last 10 years.
Shell's Integrated Gas & New Energies Director, Maarten Wetselaar, says: "Today's announcement is another step towards reshaping and simplifying our company, deepening Shell's financial resilience and competitiveness, in order to become a world-class investment.
"We are proud of having worked in New Zealand for more than 100 years. 
"Our customers, our neighbours, the regulator and partners have been a critical part of this journey and integral to our successes. I wish them all well."
OMV's CEO and Chairman, Rainer Seele, says, "This acquisition is an important step to develop Australasia into a core region in line with our new strategy."
Here is a map showing OMV's interests in New Zealand: