Hospitality NZ is telling MPs to take a closer look at proposed legislation that would see a significant carve out of the 90-day trial period, cautioning them it will have a 'significant' impact on the tourism sector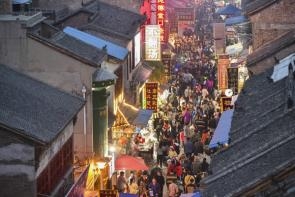 Proposed changes to New Zealand's employment rules are a "significant concern" for the country's tourism and hospitality sector, MPs have heard.
Hospitality New Zealand says the sector has "deep concerns" with the Government's Employment Relations Bill.
But the Council of Trade Unions (CTU) is backing the changes, calling them well overdue.
Both organisations were submitting to the Education and Workforce select committee on Wednesday morning, lobbying their members' case to MPs.
Hospitality NZ Chief Executive Vicki Lee says her group's biggest concern is around changes to the 90-day trial.
Under the legislation, the 90-day trial period will be scrapped unless a business has 20 or fewer employees.
But Lee says there is no contingency for businesses which employ fewer than 20 people for most of the year but scale up staff numbers during peak periods.
"This is very relevant in our sector … it happens a lot when you consider things like traditional tourism summer high periods in, or in the ski season."
Lee says this is a concern, given how heavily New Zealand's economy has come to rely on tourism.
She suggests that the threshold should be increased from 20 employees to 50.
"This would likely solve this upscaling issue for the sector."
She says there are close to 21,000 hospitality-based enterprises around the country – of those, roughly 92% employ fewer than 20 people.
If the threshold was increased to business with 50 employees, that would cover close to 99% of businesses.
She says the changes proposed in the legislation, as well as the increases in the minimum wage, are causing "significant concerns within the sector."
"We would caution that too heavy of a legislative hand on small business operators will be counterproductive to the sustainability of these businesses and will become a major issue with increasing cost of compliance."
'A cavalier attitude to employment'
The CTU, on the other hand, says the Government's legislation is good news for employees and there "is no place for 90-day trials" in New Zealand.
"It's an important step in rebalancing our employment relations system."
The reason for its opposition, according to CTU President Richard Wagstaff, is because it means for three months new workers have their "right to natural justice suspended."
He says the current rules encourage a "cavalier attitude to employment" where employers are encouraged to try an employee like someone would "try on a pair of shoes and flick them off, like there is no harm done."
He says there have been more than 10,000 people in small businesses alone dismissed within 90-days.
"That's a huge number of people who have a terrible experience and suffer a blow to their self-esteem and their future career when they're subject to dismissal without reason."
He says research from Treasury shows that no new jobs were created as a result of the introduction of the rules.
The Employment Relations (Triangular Employment) Amendment Bill passed its first reading last months as is currently before the select committee.