Infamous conman Michael Knight, now known as Mike Lafferty, fails to get clearance to start a business aimed at building a real estate database by door-knocking people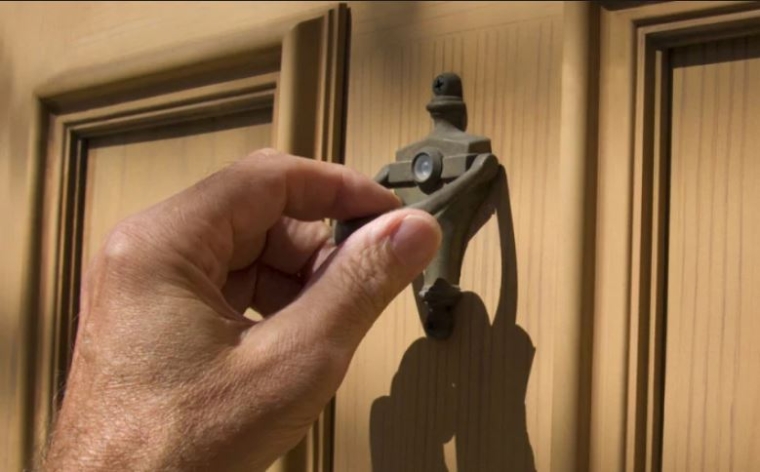 The High Court has canned a bankrupt conman's pitch to get permission to sell real estate agents the names of people, who on door-knocking them, signal their interest in selling their houses.
Justice Catherine Gordon has dismissed Mike Lafferty's appeal of two Official Assignee decisions restricting him from launching into various business ventures. 
Under the Insolvency Act, bankrupt people need consent from the Official Assignee if they want to manage or control a business. Lafferty has been bankrupt since 2001.
The Official Assignee in May declined Lafferty's application to start the 'people likely to want to sell their houses database' business described above.
Lafferty's idea was to also ask those he door-knocked whether they wanted a quote for lawn mowing, pool cleaning, or moss/mould removal; selling databases with the names of interested people to maintenance companies.  
The Official Assignee said it was too risky to okay the application given Lafferty's history of offending.  
Then in June, he declined a second application on the same basis. This time Lafferty had applied to start a business whereby he would buy assorted goods from garage sales and charity shops and sell them on Trade Me.
Lafferty, formerly known as Michael Knight, is infamous in New Zealand and Australia for his involvement in a raft of scams that have seen him remain bankrupt for 17-and-a-half years.
Recognising this, Gordon backed the Official Assignee's decisions and dismissed Lafferty's appeal.
She noted a situation in 2007, when during a court hearing over Lafferty's application to be discharged from bankruptcy, his counsel said his story was one of "redemption". Yet four years later, he defrauded a number of people to the tune of $156,790 over a year-long period.
Pretending to be an agent for a Chinese trade fair, Lafferty collected supposed registration fees from delegates, only for them to be given false event documents and airline and accommodation vouchers.
In another scheme, he collected 50% deposits for low-cost electronics he pretended to sell via a fictitious Hong Kong company.
While Lafferty in 2015 successfully appealed a three-year prison sentence he received for this offending, he has served a total of nearly three years in jail over the years.
In his latest appeal, he argued the Official Assignee had failed to take into account the fact he had paid for his past offending, been drug free for seven years, and was an active member of a Narcotics Anonymous programme.
Nonetheless, Gordon said although there's no evidence of Lafferty having reoffended since 2015, this is too short a period for him to demonstrate he is a changed man.
She concluded a comment an associate judge made about Lafferty back in 2007 was still relevant.
"Associate Judge Doogue said that Mr Lafferty's actions in the long term would be how his actions will be judged and the longer Mr Lafferty stayed out of trouble, the more confidence the Court could have in his long-term prognosis.
"In my view, those comments are still applicable, especially given Mr Lafferty's reversion to his pattern of offending after giving the assurances that I have noted to Associate Judge Doogue."
Here is a summary of Lafferty's earlier offending (when he was still called Michael Knight), as described by Doogue in 2007 and referenced by Gordon:
Mr Knight had been convicted as long ago as May 1985 of fraudulently using a document to obtain a pecuniary advantage. Mr Knight has spent a considerable amount of his time in Australia. He has been bankrupted there twice. In 1990 he was convicted of managing a company when prohibited. He has been banned indefinitely in New South Wales from being involved in any business. Since his bankruptcy in New Zealand on 14 February 2001, he has been bankrupted in Australia on a second occasion. He has continued offending since he was adjudicated bankrupt in New Zealand in 2001. In 2002 and 2004 Mr Knight was sentenced for offences against the Fair Trading Act. Even since he filed his application for a discharge in 2005, he has offended yet again. In 2005 he was sentenced in the North Shore District Court on four charges of fraudulently using a document to obtain a pecuniary advantage. On that occasion he was sentenced to 18 months imprisonment. Then in 2005 he was prosecuted for managing a company while bankrupt and pleaded guilty.