China is about to make a second attempt to control the daigou trade with new rules due in January 2019. The last attempt in 2016 caused chaos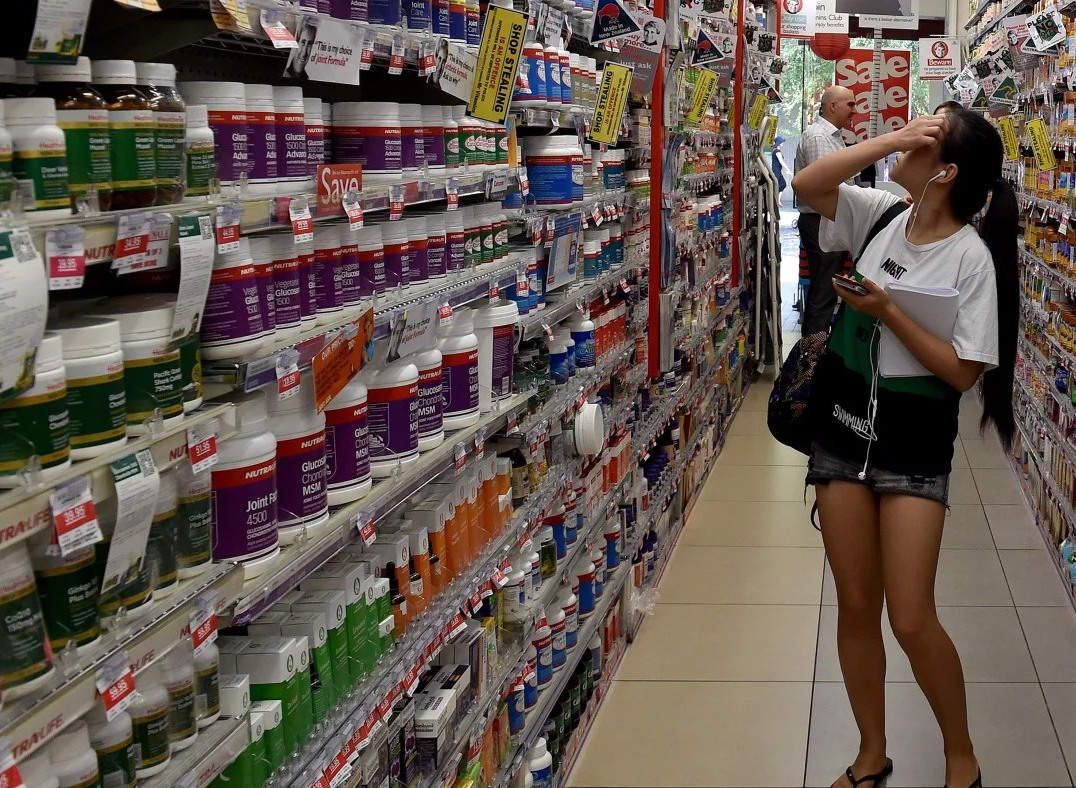 China's daigou are both loved and loathed, depending who you talk to. For Chinese consumers, they deliver quality western products - from vitamins to luxury handbags - that are sometimes unavailable in the Mainland, often at a lower price, and more likely to be authentic. For consumers in places like Australia, they have been known to empty supermarket shelves of products like infant formula, prompting supermarket chain Woolworths to reintroduce the two-tin limit this week.
Some brands detest daigou for undercutting their traditional sales channels and diluting their branding with rogue messaging, however brands who used to oppose them have increasingly embraced daigou as another channel to build awareness and preference for their products. The success of brands like Blackmores, Swisse and A2 Milk in China can be widely attributed to the daigou trade. Even Unilever is targeting Chinese in Australia to sell their soup in the Mainland.
By some estimates, there are half a million people working as daigou globally, from large sophisticated operations, to easy-come-easy-go students studying abroad who can earn some extra money as easily as sending out a few WeChat posts. These foot soldiers can be another powerful marketing and advocacy channel, particularly when they are harnessed strategically.
Yet daigou can be a fickle bunch. Bellamys discovered this in 2016, when they alienated the same daigou who had built their brand in China and saw their stock price collapse by more than half and the CEO ousted. Bellamy's isn't alone with its reliance on Daigou. Earlier this month, the share prices of many of the world's luxury giants took a hit as Chinese customs ramped up anti-daigou efforts with prosecutions for people bringing in over ¥5,000 ($728) of undeclared goods for 'personal consumption', with one flight seeing 100 passengers arrested after arriving at Pudong Airport.
The Chinese Government is another player in the daigou-loathing camp. They have little view into daigou trade and would much prefer legitimate cross border commerce through the big platforms so they can better monitor, control and tax imported products. Now there is also increased impetus as Beijing hopes to maintain consumption growth in light of the trade war and a slowing economy. Shifting some of the estimated $100 billion annual daigou goods trade to legitimate channels will further increase official retail growth.
The new ecommerce laws coming 1 January, although still vague, are likely to impact daigou in the most concerted effort yet to temper the grey trade. It is expected that daigou will be made to register with the industrial and commercial administration departments and pay tax on imports. This will include Daigou who have traditionally been less visible by conducting business on WeChat Moments and streaming on live platforms. Beijing is unlikely to be able to stamp out all daigou trade, but it can certainly have an impact as we saw with the daigou tax in 2016 which froze virtually all grey trade before being retracted.
The new regulations should be a wakeup call for many brands on the vulnerability of Chinese regulation and fickleness of the daigou themselves. Since 2016, numerous brands have shifted from having all of their eggs in the grey trade basket to more balanced strategies. For those who haven't, you'd be wise to start as soon as possible.
---
This article is a re-post from China Skinny and is here with permission.