The sudden mid-trial collapse of the $220 million James Hardie leaky-building class action exposed some hard realities of these types of legal actions. The Law Commission is considering whether regulation has a role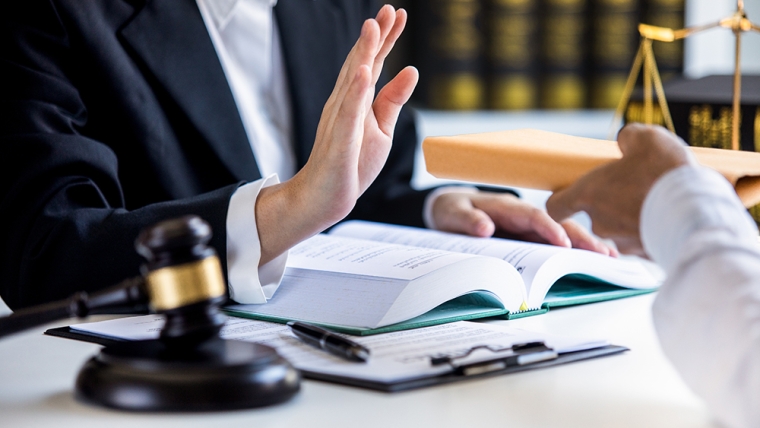 The Law Commission is expected to release a report next month addressing the level of controls that should be imposed on litigation funders.
It comes in the wake of the mid-trial collapse of the $220 million James Hardie leaky-building class action, with no compensation to aggrieved homeowners who were forced into settlement when the funder, London-based Harbour Litigation Funding, pulled the plug. The final agreement saw the funder pay James Hardie $1.25m towards its costs.
Harbour said it was not willing to keep funding the case when it no longer believed it could be won.
In an earlier discussion paper, the Law Commission asked for feedback on whether regulations should require minimum terms in all litigation funding agreements and, if so, whether the regulations should set out the terms on which a funder can end the funding or discontinue or settle a case. 
Litigator David Friar says the James Hardie case illustrates one of the pitfalls of such actions. While litigation funding and class actions might offer access to justice in circumstances where claimants may not otherwise have access to the courts, they come with a number of downsides.
Friar, who heads the litigation department at Bell Gully, says because litigation funders are investing their own money in bringing a case, they will demand a level of control over key decisions.
"These include which lawyers to use, which expert witnesses to use, when to settle and when to walk away. A funder will want to protect its investment. However, that control comes at a cost to claimants, who also have an interest in the case."
Friar says in contrast to funders, claimants' interests may not be limited to financial interests; they may also want to have their claims considered by a judge and their rights vindicated. Those interests are removed if the funder takes control of the case.
"The only limits on litigation funders at the moment are the common law doctrines prohibiting abuses of process and contracts contrary to public policy," he says. "It has proved difficult for litigation funding agreements to be challenged under these doctrines." 
Friar says the law relating to funder control also remains unsettled. "For example, in PwC v Walker [2017] NZSC 151, the majority in the Supreme Court was comfortable with the level of control the funder had in that case. Elias CJ, however, considered the funder's control over settlement or discontinuance in that case to be sufficiently substantial to potentially amount to an abuse of process.
"In my view, given the lack of protection for claimants in relation to funders and funding agreements in the New Zealand market, it's important to have a sufficient regulatory baseline to protect claimants. In the absence of that protection, claimants will continue to remain exposed."
Conflicts of interest
Similar sentiments are expressed by Auckland Law School senior lecturer Nikki Chamberlain who is on the Law Commission's expert advisory panel reviewing class actions and litigation funding.
She told LawNews the lack of regulation means there can be conflicts of interest between the funders, class plaintiffs and class solicitors in relation to the control, running and settlement of the litigation.
"The courts have been reluctant to get involved in monitoring the terms of litigation funding agreements," she says.
"In PwC v Walker Justice Glazebrook commented that it was not the role of the courts to act as general regulators of funding agreements. Nor was it the role of the courts to assess the merits or fairness of bargains between third party funders and plaintiffs.
"The courts' role is to merely adjudicate on any application brought before them in a proceeding, which may in certain situations involve issues around the funding agreement."
Chamberlain says litigation funding regulation is needed so third party funders can provide access to justice where not otherwise available while also having clear boundaries within which they must operate so they cannot take advantage of potential vulnerable plaintiffs.
"This could include regulation around capital adequacy requirements and contractual terms between the parties, such as the length of the notice period required to terminate the funding arrangement.
"If nothing is done, then litigation funders will continue to operate within very few boundaries in New Zealand and the judiciary will continue to grapple with the ambit of its powers in reining in funders."
Bad actors
Chamberlain says all parties can lose out if there is no regulation.
"Both the plaintiff class and defendants may be concerned with who has control over the litigation and funders themselves may be concerned about unreputable funders entering the market and hurting their public perception which, in the end, may impact access to justice.
"The adoption of legislation means there will be specific parameters within which litigation funders operate in funding class action litigation. For example, legislation can regulate on the boundaries of litigation funding agreements and litigation management and strategy.
"Legislation can also clearly indicate who is responsible for ensuring that funders adhere to the regulations and enforcing the regulations, whether by the courts or alternatively by a third party watchdog."
Chamberlain says several common law jurisdictions that may be relevant to New Zealand regulate litigation funders
"In particular, we can learn from our closest neighbour's, Australia's, experience in this space – its successes and failures – and, in turn, form a view on the parameters of our own regulation, moving forward.
"There is a balance to be struck in any regulation. The funder bears the burden and risk to a large extent if they fund the litigation. As a result, regulation needs to acknowledge their role in making the proceeding happen in addition to protecting the parties involved in the proceeding."
All of which is little comfort for homeowners left high and dry by the collapse of the James Hardie leaky-building class action lawsuit.
They believed they had a good case and could prove that James Hardie's cement-fibre exterior cladding systems were defective, causing their homes to leak.
But despite the years of pre-trial preparation, and an impressive line-up of expert witnesses, it all came to nothing when Harbour Litigation Funding bailed out.
Funder risk
Jonathon Woodhams, a director of New Zealand litigation funder LPF, says while the plaintiffs in the case may feel disappointed by the outcome, it should not result in regulations that prevent a funder withdrawing from a case once funding has commenced.
"Litigation can take many years to conclude - more than 10 years in the case of Feltex – and during this time circumstances often change. A witness may not come up to brief, experts may change their opinion, new cases may interpret the law differently. 
"The party funding the case, whether it is the plaintiff or defendant themselves or a third party such as a litigation funder or insurance company in the case of defendants, must have the ability to protect its investment, including withdrawing or settling a case which is no longer meritorious or the prospects of success have significantly reduced."
Woodhams says the James Hardie case, along with Shadowclad, Feltex, and Steel and Tube, illustrates the significant risks facing funders.
"On the basis of statements in the media that James Hardie has spent $25m on its defence, it is possible that Harbour Litigation has lost in aggregate over $40m across the cases mentioned and the plaintiffs were left high and dry.
"That's a lose-lose scenario. This demonstrates the level of complexity around case selection and the magnitude of funder losses, both time and money, if cases are unsuccessful. If our focus is to make civil justice more accessible to the general public, then we need to make it timely and affordable and regulation needs to reflect this goal. 
"Introducing regulations that add risks to a funder only serves to make funding more expensive which decreases the prospect of plaintiffs being able to bring meritorious cases to the court and fails to address accountability of defendants for harm done.
"Any proposed regulatory framework should target arbitrary funders who lack the ability to finance a case in its entirety or don't have a long-term commitment to the New Zealand jurisdiction or, worse, ambulance-chasing lawyers who are funding their own cases without regard to conflicts of interest that arise when they have significant financial stake in the outcome of the litigation."
LawNews also sought comment from Adina Thorn, the Auckland lawyer who organised the James Hardie case for homeowners. We were told she was on leave and unavailable to answer our questions.
---
This article was first published here by Law News, the Auckland District Law Society. It is re-posted here with permission.