Insurance: The importance of understanding your policy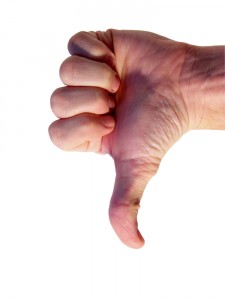 By John Grant
I've been involved in the insurance industry for more years than I care to remember - enough years to at least understand the basics of what is covered,  so when one of my children ask for advice on what they should do, I feel that I have enough experience to be able to steer them in the right direction.
But a couple of recent experiences has left me starting to doubt if this is the case.
Late last year, my daughter (21 yrs) purchased a car. She wanted to know what to do about insurance. The car was worth $4,000 so I said to insure it for Third party Fire and Theft cover. This she did and paid the premium of approximately $450. Comprehensive cover for her was quoted at around $1,500.
A month later while driving the car, she came around a corner and hit a car that had stopped in a line of traffic. Inexperience caused the accident that was clearly her fault. The damage to her car amounted to $2,000 and the other vehicle was repaired for $1,500. Her excess was $500. So the accident has ended up costing her $2,500. Under a Comprehensive insurance policy, she would have only paid out $500 for both her car and the repairs to the other vehicle.
Then the other night her boyfriend's house was broken into and her handbag was taken, which included amongst other things, a set of keys for her car, the registration number of the car, and our house and garage keys.
The car manufacturer's local distributor has said that to replace the locks and re-issue new keys would cost in excess of $700. So she rings the insurance company, which is quick to tell her that her policy has no specific cover for this and even if it was included a policy excess of $500 applies. Therefore in their opinion, probably not worthwhile claiming.
So my daughter who is still trying to pay off the original $2,500 from the earlier accident, is now also having to find $700 to replace the keys and locks. Our insurer was AMI who advised they do not have specific cover for keys and locks and therefore the policy excess would apply. It's prompted me to look at some alternative providers.
Tower's car policy specifically excludes cover for keys or locks so that wouldn't of helped. AA Insurance provide cover with a maximum limit of $500 and importantly with no excess. NZI Distinction also provide cover with no limit, but a $100 excess applies. They also say in the wording that a claim under this automatic benefit will not impact the no-claims-bonus status.
So the lessons from this story ...
Insurers charge more premium for higher risk. A higher risk means that new drivers are likely to have an accident, and perhaps it would have been better to pay the premium and have the wider cover. Which ever way you go understand that an accident will mean higher costs than what you pay in premium.
 
Check the policy wording for the cover applicable. Quite often, the lower the premium, the more streamlined and limited the cover. If you need broader cover then be prepared to pay a little more for it.
 
Read and understand the policy so your expectations are never higher that the wording in the policy. A quick method of doing this is to review the cover provided on our comparison pages.