Insurance: How AMI would settle a major burglary claim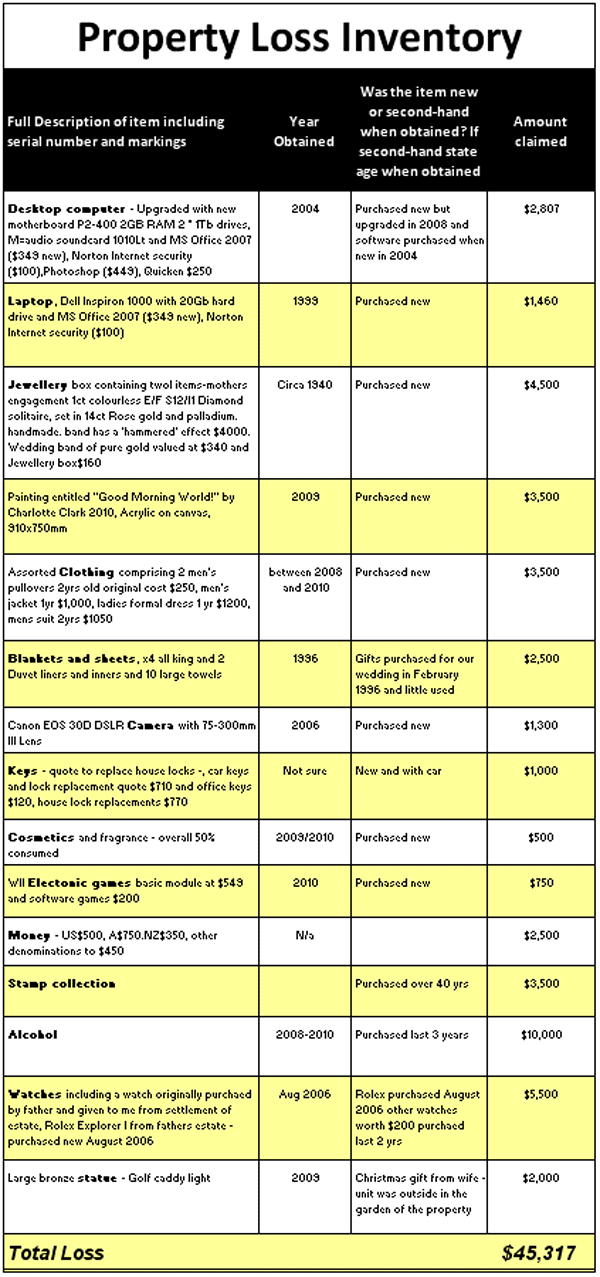 AMI are a significant player in the domestic property insurance market. They have been exceedingly successful with simple policy wordings, competitive premiums, efficient telephone call centres and a New Zealand wide branch structure. Their branding is catchy and they are actively involved in many high profile sponsorships. Their Advanced Contents policy scored 66% in our comparisons. This was the result of lower limits in the policy and a quite restrictive list of items covered for replacement value. Their response to our request for this claim apyout information was prompt and efficient.
The detailed response on what they would payout follows;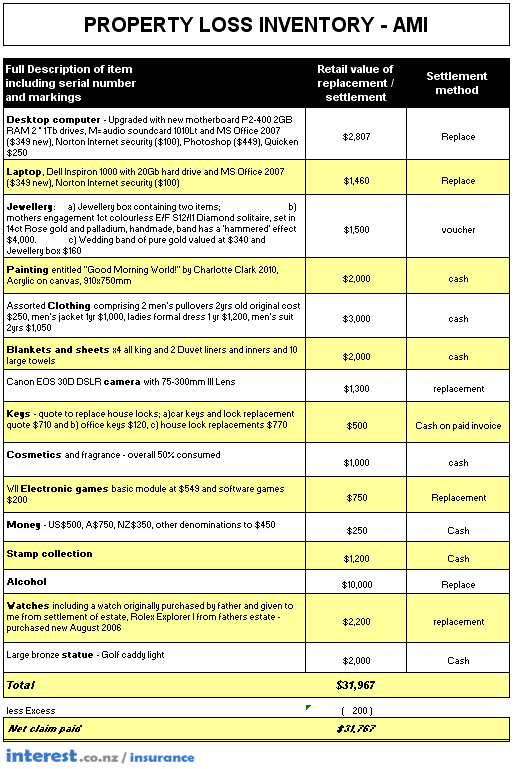 The payment total of $31,767 puts them in the middle of the five insurers we surveyed but quite away below Ansvar ($39,386) and Tower ($34,060). Their settlement of the cosmetics was uniquely different from the others. They paid the full replacement cost, regardless of the fact that 50% had been consumed. I wonder if wine would be treated the same way!
Positives for AMI
Their settlement for computers was without question based on full replacement value. The depreciation rates used were minimal and quite generous compared to other insurers. They were prompt and available to answer questions.
Negatives for AMI
Their policy limits are low and it is important for customers to be aware of these and specify items that exceed the AMI limits. Unfortunately this does not always happen and this will lead to disappointment when payments are reduced on items exceeding the limits. For some unexplained reason AMI have removed the option to download the Omega policy from their website. This could be an indication of a new version about to be released. If this is the case it will be interesting to see if the policy sub limits have been increased.