Insurance: How Ansvar would settle a major burglary claim
By John Grant
We asked some high-profile New Zealand insurers, including Ansvar to look at a fictitious burglary claim and indicate how they would proceed to settle the loss. You can find the overall results of this comparison here.
With a burglary ocurring around every 8 minutes in New Zealand it seemed a good test of our insurers to see how they would respond to a claim. We compared five insurers and the following is the detailed response we received from Ansvar. The claim involved the loss of 15 items that had been stolen during the burglary of their customer's residential property.
This is the summary of the items stolen: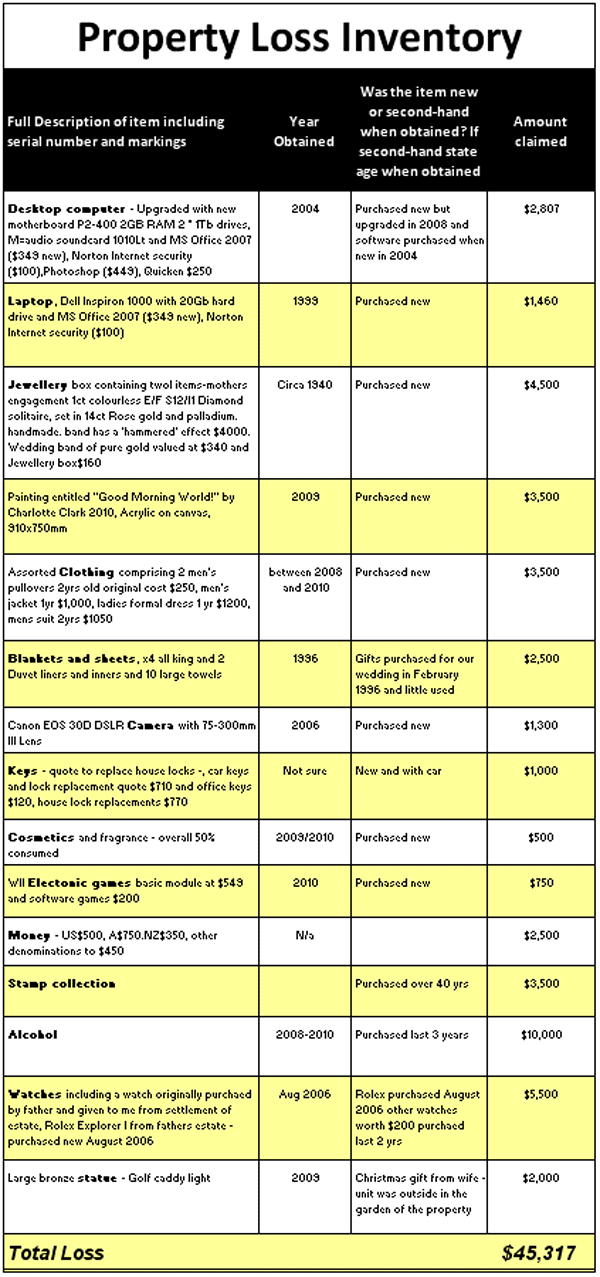 Ansvar came in with the highest dollar amount at $39,386. This was driven up by their settlement amounts on Jewellery and Watches where their limit on these items is $5,000 with an event limit of $20,000. This bolstered their settlement figure significantly; the amounts paid on other items were in many cases less than other insurers. Ansvar has the best coverage of any insurer we survey, scoring 82% in our coverage comparison. They were good to deal with and returned their claim assessment before any other insurer.
The following is their detailed response.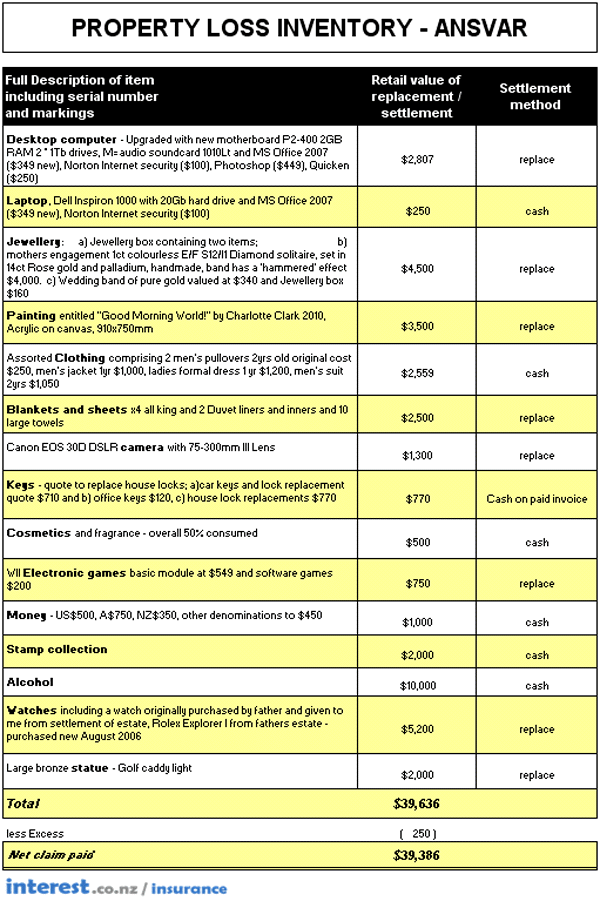 Positives for Ansvar
Their higher sub-limits apply across the board. The policy is superior to others in a number of ways that were not tested in this scenario. With $5,000 item limits for articles like Jewellery, most consumers would not have to worry about having to specify items and therefore obtain valuations. They have 57 sub-limits in their policy. From a positive point of view this includes cover for items that others do not insure.
For example, personal effects outside of New Zealand has some cover by this policy. For those looking to cash-settle claims, then Ansvar offered the greatest flexibility with nine items indicated for cash settlement.
Negatives for Ansvar
Having such a comprehensive list of item limits creates a complex product which could be simplified. The event limits are not high and therefore brings another perspective to what needs reviewing to determine the appropriateness of the cover. The rates of depreciation are higher than some of their competitors.