The Warehouse launches travel insurance - where everyone gets a bargain?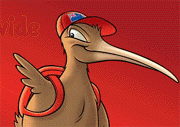 By John Grant


The Warehouse has today launched a comprehensive travel insurance product via it's on-line website.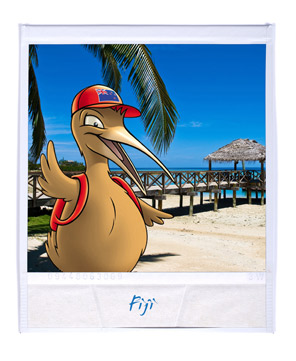 The cover is supplied by IAG, New Zealand's largest insurer and a company already heavily involved in the Travel Insurance market via it's many brands which include State Insurance, NZI, Lantern and Mike Henry Travel.

The relationship with The Warehouse will add some further spice in what is already a competitive market and will directly challenge the market heavyweight Southern Cross Travel.

This is not the Warehouse's first foray into financial services. Credit cards have been available for sometime and they also have had a longstanding relationship with Sovereign for life insurance.

According to Phil Devlin, the company's General Manager Financial Services, they are keen to build on the established brand values of The Warehouse as 'where everyone gets a bargain' and to apply this formula to selected insurance products.

"Pricing is a significant part of the offering and while the policy will have similarities with other IAG offerings, the pricing is something where they have negotiated an ability to price to achieve a competitive offering."

We will put this to the test when we review and publish details of their offering tomorrow.
 
They are also looking at expanded products available on-line. But rather than focussing on House, Contents or Car insurance, Devlin said that it's more likely that you will see pet insurance.

IAG travel insurance spokesperson commented on today's launch saying, "The Warehouse is one of New Zealand's largest and most iconic retail brands, and IAG is very pleased with the partnership we have formed with them. Our research shows that many New Zealanders travel without purchasing travel insurance, unaware of the risks they are taking in doing so. The online solution we've built with The Warehouse is competitively priced, convenient and very easy to use - but best of all will help us protect more New Zealanders when they travel"

The Warehouse notes that more New Zealanders are making all of their holiday bookings online direct with the end service provider.  They say that this trend has extended beyond just flights and accommodation, and now includes online rental car bookings, tickets for shows, restaurant bookings, and travel insurance.

"When we launched The Warehouse Online, our aim was to become a true multi-channel retailer – one that empowers customers to purchase goods and services in a flexible and convenient manner.  The addition of our worldwide travel insurance policy is another step towards achieving this," said Richard Harrison, another senior spokesperson for The Warehouse.

Details on the product and how it compares will be available on our comparitives tomorrow. You can follow this link to see how they compare on price and coverage in our various scenarios.