Insurance: The eight factors that determine your premium cost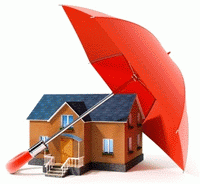 By John Grant 
Knowing what factors insurers take into account when they figure your premium cost can help you get the best value for your coverage.
The following is the list of the key components that will determine what you are charged for House and Contents insurance. 
1. The amount of cover
This is the dollar limit payable by the insurer if your Contents are totally destroyed. This can also be the case for House insurance, although most policies these days are based on the size of the property rather than on a dollar limit.  In many cases the insurer will start with a base charge and then apply a rate percent to calculate the initial cost. For a building where replacement is based on size rather than a dollar value then a charge per square metre applies. Again a basic charge is made and it then incrementally rises based on the overall size of the building. 
2. Your location
This is an important factor for Contents insurance and a lesser factor for your House. For dwelling insurance, it should make very little difference where the property is located. However this is not the case for all insurers and some will charge more in certain areas. This is the case for earthquake cover where the price increases in more riskier places with a known history of earthquakes. Wellington is a prime example. Contents premiums will alter by location to reflect the local experience. Burglary claims have a direct influence on this. Therefore if you live in or around high risk burglary suburbs then expect to pay more. Auckland rates will be higher than Dunedin and in Auckland, South Auckland will be more expensive than the North Shore.
3. The Excess
Simply, the higher the Excess the lower the premium. However all prices are based on a standard Excess being in place. The more coverage in key aspects of any policy that has no Excess, the higher the final premium charge. For example, if you have a policy offering no Excess on spectacles, then this is almost certainly going to cost you more than a policy where the standard Excess applies. You can also lower your premium by taking a higher Excess. These can be very smart ways of reducing what you pay without taking away the coverage. See if your insurer will allow you take a higher voluntary Excess, and then assess the value of the premium saved. Some companies offer voluntary "franchises" instead of an Excess. A franchise is an amount that the claim needs to exceed before anything is payable. Once the franchise level is reached then 100% of the claim is paid. An Excess on the other hand is the amount always deducted from the amount claimed. 
4. The insured persons age
Most insurers will offer discounts for older aged people. These normally start at 55 years and reflect the fact that the insurer will see you as a lower risk. The older one gets the less likely you are to lodge claims. It is also a way for an insurer to reward loyalty. However, the main reason for age discounts is that it has become an accepted practice and therefore insurers need to offer this to compete for the over 55 year old market. 
5. Security systems
Premium discounts can apply for having security systems in place. Some insurers offers this option while others will also provide incentives in the form of reimbursing call-out fees for monitored alarms, or waiving the excess for burglary claims where the property is secured with an alarm system. Alarms do have their place, and while it will not completely eradicate burglary risks, it does reduce the time a burglar is on the premises and therefore can mean less is taken.
6. Claims experience
A number of insurers will provide a no-claims discount. This operates just like it would on your car except that it is more literally a discount offered for not claiming. While cars have a graduated percentage discount based on the number of years you are claim free, for Contents and House cover this is normally a single-step discount.
7. Specified items
Limits apply in the policy for various items such as jewellery and photographic equipment. It would be worthwhile to see our earlier story on burglary claims to understand how policy limits are applied. The way to avoid the limits is to declare and specify your valuable items. Each time you specify an item you will pay an additional premium. Therefore the more items you list the higher the premium. While it is usually sensible to make sure you have a valuation on those high-value items, if the insurer you are with has low limits applying and you have several items that need specifying then you could find that it is in fact cheaper to take your insurance with an insurer who has higher base limits, covering those items under those higher limits. 
8. Earthquake risks
The government provides a basic earthquake cover on insured Houses and Contents. See our earlier story on this here. That statutory cover is limited to $12,500 for buildings and $22,500 for Contents. For protection beyond these levels you will take the additional cover provided by your House and Contents insurer. This bridges the gap beween the statutory protection and the insured value of your property. While this is almost always built in to the standard premium charged, it can vary depending on your location and the cost to the insurer of buying reinsurance protection for earthquake catastrophe exposure.