When helping your kids out with insurance might be insurance fraud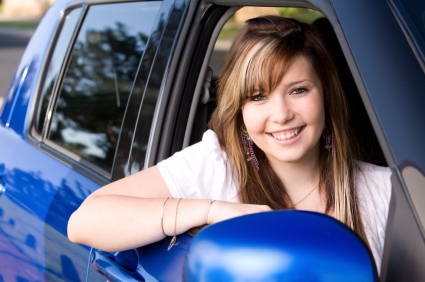 By John Grant
A popular family strategy to help kids into affordable insurance is 'fronting'.
It's a term being used by insurers to describe what a parent does when taking a policy in their name for a teenage son or daughter so they can lower the premium charged.
New Zealand insurers have been known to take a tough stand for using this strategy.
Insurers reckon they are deceived when a parent insures a car for their child in their name - implying that they are the main driver, rather than their less-experienced offspring.
This can bring insurance premiums down by up to 50%, especially if the parent in question has built up a no claims bonus over a number of years.
Recent findings from one American insurer, Direct Line, show that 2.5 million drivers have admitted to fronting.
"Our research highlighted that 26% of those asked felt fronting was harmless – but it isn't," says Andy Goldby, a spokeperson for Direct Line. "If it's discovered and is determined to be fraud, the consequences could be grave."
Insurance companies may cancel your policy, charge the correct premium as a lump sum or refuse to pay out for claims. The policyholder may also be added to the industry's fraud database.
Here is a case study on the Insurance Ombudsman website that deals with a local example of 'fronting'.
Casebook Index: Insurable interest, Insurance Law Reform Act 1985, Materiality, Non-disclosure - Regular driver/owner.

Background

C purchased a vehicle under a hire purchase agreement. C's mother, B, applied to P for motor vehicle insurance for the vehicle. The vehicle was stolen and B made a claim for the loss. P investigated the claim and discovered that C was the registered owner of the vehicle. P advised B that it was declining to consider the claim and was avoiding the policy for material non-disclosure. While B had disclosed C was a regular driver of the vehicle, in fact, she was the main user and owner of the vehicle. P stated that this information would have been material to its underwriting of the policy. P also believed that, as the vehicle was registered in C's name and as she had been making the repayments on the hire purchase agreement, B did not have an insurable interest in the vehicle.

C stated that she and B had purchased the vehicle jointly, however, it was only registered in her name, because she wanted to build a credit history. C stated that B made weekly contributions to her for the repayments due under the hire purchase agreement.

Assessment

(see link above for full Assessment)

There is a common law duty on an insured, which arises at inception and subsequent renewal of the policy, to advise an insurer of all material information. A fact is material if it would influence the mind of a prudent insurer in deciding whether or not to accept an application for insurance and, if so, on what terms ...

When C completed the hire purchase agreement, B was not named as a co-purchaser. She was listed on the hire purchase agreement as a Guarantor.B completed the proposal in her name and she stated she was the owner of the vehicle. C was noted as a "Regular Driver" and the fact that she was under 25 ...

The Case Manager believed that, while C may not have intentionally withheld information regarding the ownership of the vehicle from P, the current law does not distinguish between innocent and blameworthy non-disclosure ...

P also stated that, because B did not have an insurable interest in the vehicle, she was unable to insure it in her name and, therefore, the policy was void ...

On the basis of the documentation provided, it appeared that B may not have had an insurable interest in the vehicle and that P may have been entitled to rely upon this to avoid the policy. However, because P was entitled to rely upon non-disclosure as a basis on which to decline to consider the claim and avoid the policy, the Case Manager did not fully consider this issue.

Result: Complaint not upheld, the insurer prevailed.
Most insurers in New Zealand have taken steps to rate policies on the principal drivers.
However, an insurer could argue that had they known the vehicle was owned by a younger person then they may not have been willing to insure it.
This case clearly demonstrates that there is no benefit in trying to find a way to 'front' a policy to try and lower the cost.
If you do, it could put you in breach of your policy and expose you to being uninsured.
Discuss the options with the insurer and seek advice on the best way to get the cover you need with full disclosure.