Travel insurance market challenged with innovative new product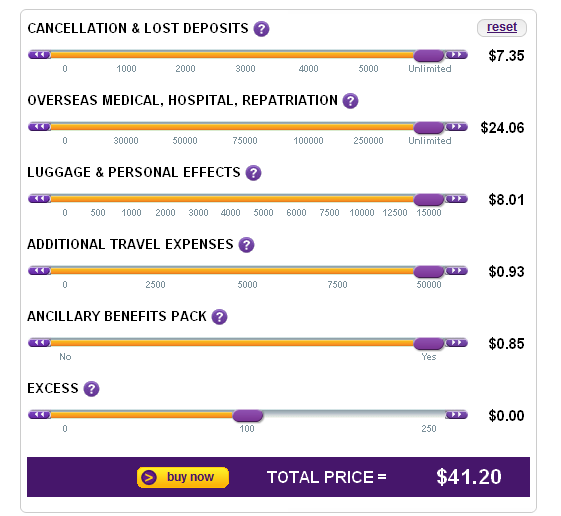 By John Grant
I was really impressed when the House of Travel launched their innovative Mix-and-Match web site for finding cheap flights. I was double impressed with their their Mix-and-Match travel insurance product.
What makes this travel insurance product stand out is the ability to create your own package tailored to your specific needs.
You can design your own insurance with a very simple on-line facility that allows you to adjust levels of cover for Cancellation and Loss of Deposits, Medical, Hospital, Repatriation, Baggage and Personal Effects, Additional Travel Expenses, and a range of other features.
Each of these groups of cover have a selector that enables you to adjust the amount of cover and, as you make the change, you can see the premium alter.
It costs out each component and you can see exactly what the various features are costing, and you can deselect them if they are not important to you.
The policy excess can also be varied, from nothing to $250.
The product is offered under the Mix-and-Match brand and is issued via Mondial Agency and underwritten by Allianz, one of the largest global insurance companies.
As example is baggage cover for a seven day trip to Australia: the price for this was under $10.00. If you add $50,000 of medical cover, the premium increases by $13.85, and unlimited medical for 7 days would cost $24.06 extra.
This shows the power of simple online processes and gives consumers a significant choice.
You do not need to be a House of Travel client to buy this insurance - it is available to any online user.
When are we going to see similarly transparent 'option' processes for House, Contents or Car insurance?