How does a no-claim-bonus work?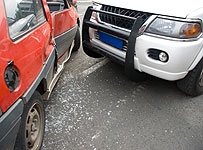 By John Grant
Attitudes among insurers are changing and no-claim-bonuses are not the bogey they once were.
Originally, a No Claim Bonus (NCB) was one way an insurer could adjust a car insurance premium to reflect the risk and experience of a driver. This meant if you were just starting out as a driver and had not previously held Car insurance it would cost more than for someone who had several years of no claims insurance experience.
A typical NCB has five levels. You normally start on grade 4 and move down the grades 3 to 1 which provide a percentage discount from the starting point. All up, the maximum discount for a good no-claim record could be 65%, or possibly even more.
On the other hand, if you make a non-recoverable claim, you are likely to move back up the grades, where your discounts reduce.
Typical discounts (or add-ons) for each grade might be as follows;
Grade 5 = +25%
Grade 4 =     0%
Grade 3 = - 25%
Grade 2 = - 45%
Grade 1 = - 65%
By way of example, a grade 4 premium of say $1,000 could be discounted to $350 for no non-recoverable accidents by year 4. Once on grade 1 any non-recoverable accident claim moves you to grade 2 and would increase the cost of insurance in this example by $200 from $350 to $550.
There are many variations on this grading system and insurers have found it to be unpopular with customers, especially those that have been insured for a number of years and then have a single non recoverable accident (not necessarily an at fault claim) and their insurance bill suddenly climbs by a few hundred dollars.
As a result of this unpopularity, a number of insurers have relaxed the rules around No Claims Bonuses.
In recent years we have seen several introduce 'Lifetime No Claims Bonuses'. To qualify for one of these, you need to study the various rules that apply which differ from insurer to insurer.
For example, AA Insurance only requires you to have held a license (restricted or full) for 5 years and to have no at-fault incidents. This would then qualify for their 'Lifetime no claims bonus'.
Tower provide a guaranteed NCB under their Cover4Car policy. The condition for qualification requires 2 years insurance with Tower, claim free.
State offers a No Claim Discount for the life of the insurance with them. To qualify you need to have had a full year's "no claims" status on their maximum discount grade of 65% and the lifetime discount will then apply from the next renewal.
AMI offers freeBmax. It only applies to private motor policies, and allows you to have up to two claims that would otherwise have reduces your No Claim Bonus. But you need to have had a year on their maximum No Claims Bonus level to qualify for this benefit..
The other change that is happening with No Claims Bonuses is a shift from providing proof of a no claims history to just stating that you have been claim free.
In the past, insurers required documentary proof of no-claims from your previous insurance company. This practice is being replaced by accepting your declaration in the application for insurance. As this is a legal declaration by an applicant, any wrong information provided could provide grounds for a claim to be declined, and possibly recovery of the discounts already given.
AA Insurance also appear to be only insurer considering driving experience rather than solely insurance experience. This can be a big win for those who have been driving cars owned by others and have been claim-free but do not have their own insurance record.
As always it is worthwhile to shop around and also review our premium comparisons as well as the policy feature comparisons that you can link to here.