ANZ-Tower dispute looks set for the Supreme Court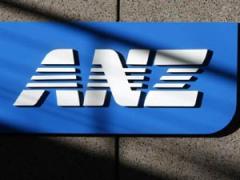 By John Grant
A court of appeal decision released today concerning ANZ National customers looks set to escalate to the Supreme Court as both organisations go head to head on the right of access to customers.
Until February 2009, Tower was the supplier of general insurance products sold under the ANZ and National Bank brands. Tower had been invited to re tender for the business in 2008 but in August of that year they were given notice of termination with Vero being appointed as the new underwriter.
Tower has refused to hand over customer information to enable the ANZ National to facilitate the transfer of the approximate 100,000 customers who pay annually premiums of around NZ$70 million to the new insurer Vero. The Court of Appeal decision has upheld a March 2009 decision by the High Court that Tower is able to continue to offer to renew and manage these customers.
It has however ruled that Tower must supply ANZ a list of all business introduced through the arrangements between the banks and the insurer. Tower has said in a statement released to the stock exchange today that it will be challenging this aspect of the judgement.
Tower's Managing Director Rob Flannagan said "We are very pleased with the decision which confirms the terms of the agency agreements between Tower and ANZ National Bank. Our concern has always been to protect the interests of our customers."
ANZ has sought to reassure customers they wouldn't be disadvantaged by the ruling.
"Customers' policies will not be impacted and policies will continue to be renewed and claims will be accepted as usual", said John Body the ANZ's Wealth Division manager.
The banks and Tower "would continue to work together to service these policies for customers and ensure they remain competitive."
The judgment referred to each party having enjoyed a real measure of success, costs were to be left to be met by each party how they had been incurred.
Tower's New Zealand premium income as at March 2010 was NZ$160 million in New Zealand. If the total of ANZ National business with Tower is as previously indicated of NZ$70 million then Tower has over 40% of their gross premium at stake.
 This case will be closely scrutinised by all the banks and insurance companies who have similar arrangements in place.