Why insurance application forms are never 'simple' and are never the end of the matter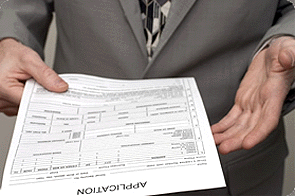 By Andrew Hooker
When you apply for an insurance policy, the insurance company usually asks a number of questions and on that basis decides whether to insure you.
This "underwriting" is completed before the insurance company agrees to insure you.  
Once the insurance company issues the policy, most people believe that their insurance is safe. 
What many people don't realise is that it is not until claims time that the insurance company will often conduct more detailed investigations to find out if you have told them everything that they need to know. 
Claims time is "moment of truth" in the relationship between you and your insurance company, and of course if any issues arise in relation to your policy, it is too late then to address them.
The type of things that insurance companies will often do once you make a claim is:
(1) demand that you complete a disclosure form so that they can check with the Ministry of Justice about any convictions that you might have;
(2) in the case of medical or life insurance demand that you provide access to all medical records dating back as many years as the insurance company thinks appropriate;
(3) check on the Insurance Claims Register, a database operated by the Insurance Council, to see whether you have had any previous claims.
Of course, all of these resources are easily available to the insurance company before they issue the insurance, but very few insurance companies ever bother checking. 
They simply provide you with a relatively simple "tick box" application form, or even ask a few questions over the phone, and then issue the policy. 
If you forget something, or make a mistake, or even misunderstand a question, you will never know that your insurance is invalid until many years later when you make a claim. 
In relation to medical, income and life insurance policies, the application forms and processes can also be very technical and difficult to understand. 
There are numerous fishhooks and traps for young players. 
These can be categorised into three categories:
(1) the questions that no one can understand because the terms are so technical that you would need a medical degree to answer them;
(2) the questions that end with "or any other condition";
(3) the questions that no one could every answer "no" such as – "have you in the last five years visited a doctor or obtained medical advice".
It is these questions that come back and cause problems at claims time.  
Often the insurance company will request your entire file including clinical notes from your general practitioner and carefully analyse them to see if there is anything that you didn't disclose. 
Lo and behold, when you visited your doctor eight years ago telling him or her that you were feeling a bit down, the doctor recorded this as "being depressed". 
The insurance company then says that you failed to disclose a history of depression and refuse your claim.  (This is an actual case)
The days of insurance companies relying on these technicalities or tactics are drawing to a close. 
To be fair, many reputable insurance companies would not usually act in this way. 
Legislation like the Fair Trading Act, the Consumer Guarantees Act and industry Codes of Practice are making it more difficult for insurance companies to escape on such technicalities but it still happens regularly and there is a surprisingly close correlation between the size of the claim and the likelihood of any insurance company hunting for non-disclosures.
What can you do to protect yourself?
Think about inviting your insurance company during the application process to contact your doctor to obtain a copy of your file upfront. 
There is no reason why an insurance company can't check the Insurance Claims Register or contact your previous insurance companies before accepting your application, and if you invite them to do so, then they cannot complain at the end if you have made any mistakes or if there are any oversights. 
The insurance company may not like it when you ask them to do the work upfront. 
But if they won't then you need to ask how committed the insurance company is to a transparent and open application process.
Insurance can be a complex minefield for the uninitiated. 
But if you make sure that the insurance company does its job up front, that may reduce the risk of "standing on a landmine" at claims time.
=============
Andrew Hooker is a partner in the North Shore law firm Turner Hopkins and a director of Claims Information Specialists Ltd, running an insurance information web site www.claimsinformationspecialists.co.nz
.