The quick response to the earthquake by insurers impressive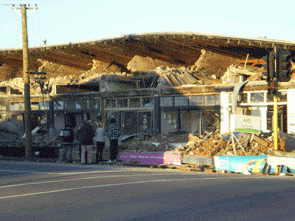 By John Grant
The role of insurers in disasters has been well illustrated by the response that we've seen from the insurers to the Christchurch earthquake.
All of the insurers have disaster response plans and they are regularly tested, however fortunately this doesn't always work out as planned in a real life event. It was put to the test on Saturday morning when the magnitude 7.1 earthquake struck Christchurch and surrounding areas at 4.35am.
Senior managers were called and plans were immediately put in place to deal with the sudden influx of calls that would follow an event of this size.
The Earthquake Commission normally has a small staff and certainly does not have the capability of being able to deal with thousands of calls that follows such an event.
To cope with this they have outsourced overflow calls to a call centre based in Brisbane. They have 25 loss adjusters on contract and a number flying in from Australia to handle the work. As at this morning the EQC had received over 5,000 claims and 700 of these were from people saying their house was uninhabitable.
Insurers response has been similar. Staff were called in on the weekend to cope with call volumes and one company cancelled attendance by many of its senior managers to an overseas conference so they could be on hand to deal with the emergency.
Insurance companies have been busy block booking hotel and motel rooms to enable them to be available for their staff and contract assessors as well as those customers who have to find alternative accommodation.
Insurers are preparing for an event that will continue for many months. It will be a true test also for their reinsurance programs.
Catastrophe insurance is designed to pick up the difference between a set limit of exposure and the overall cost of claims. There is no doubt that for an event of this size, catastrophe insurance will come in to play.