Insurance troubleshooter Andrew Hooker warns of interrogative insurance tactics that can have dire consequences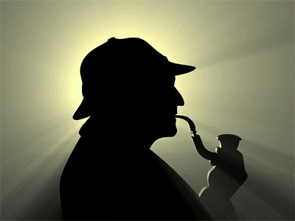 By Andrew Hooker* (email)
If you lie to your insurance company or make a claim for something you have not lost or was not damaged, that is fraud. 
Fraud is a criminal offence, largely punishable by imprisonment.  It is very serious matter indeed. 
In the insurance context, fraud can take on a number of forms.  These include arson, which is clearly fraud, claiming for something that didn't happen like a burglary that never occurred, claiming for items stolen in the burglary that were not actually stolen, or even telling a lie to the insurance company about an otherwise legitimate claim. 
The later version is just as much fraud in the insurance sense, and the result will be that you will lose all benefit.
This article is not about people who lie or commit fraud.  It is about allegations of fraud. 
Insurance companies from time to time will decline claims on the basis that someone has lied.
Let's get this straight.  They are not saying that the insurance claim is dishonest or even that the loss did not occur. 
They are saying that the person in the course of another wise genuine claim has told a lie. 
For example saying that you were driving at 60km/hr when you were doing 80km/hr.  Or saying you'd had nothing to drink when you actually had one beer.
Having made that allegation, they decline the claim and more often than not cancel all the insurance belonging to that person.  Where does this leave the customer? 
Well the customer has to try and challenge that decision, and try and in the meantime find insurance elsewhere. 
With an allegation of fraud hanging over him or her, there is no way that he or she will ever find insurance, and the consequences of that could be dire. 
But then the person who is significantly out of pocket having suffered a genuine loss has to sue the insurance company or claim through some other arena to get the claim paid.  That is a very stressful and often long winded process. 
Further, more often than not (because you signed an authority on your insurance application form or claim form) the insurance company will notify the bank through which you purchased the insurance, or your insurance broker or any other organisation that represented you in relation to the insurance.  So then your bank and other people are aware of this allegation that you are a criminal.
If you are able to challenge the decision and successfully win, you may get some damages for the distress and humiliation.  But in the scheme of things such damages will be next to nothing, and what is more likely is that they wouldn't even balance out against your costs of pursuing the claim. 
The New Zealand justice system is not as liberal as the American courts, and the legal system relating to insurance does not have similar remedies.  In the United States, if an insurance company wrongly alleges fraud, they can face seven figure claims for bad faith and suffer major awards of damages over and above the amount of the insurance claim.  So the insurance companies are a lot more careful about alleging fraud because there is a consequence for them. 
The New Zealand insurance company, having wrongfully accused someone of fraud (even if it only amounts to an allegation of a false statement) gets to fight the matter for goodness knows how long, and even if it loses, pay a relatively minor amount of damages. 
What are the lessons in this?
1. While legally the onus is on the insurance company to prove fraud to a very high standard of proof, the practical effect is that the person who is being accused of fraud often cannot afford or does not have the stamina to take on the insurance company and lives with the stigma of that allegation forever. 
2. Insurance companies know that a false statement will get them out of the entire claim.  So insurance investigators will question people at length throughout the course of a claim, attempting to find inconsistencies.  Those inconsistencies may be interpreted by the insurance company as false statements, giving the insurance company the right to decline the entire claim. 
3. And even if the insurance company is subsequently proven to be wrong, the financial consequences for the insurance company are, compared to other countries, minimal. 
What to do? 
Make sure you know your rights and be cautious about tactics employed by the investigators paid by the insurance companies. 
And don't leave it too late to seek advice.  You are entitled to be represented at any meeting or interview.
===========================
*Andrew Hooker a lawyer specialising in insurance law and a director of Claims Information Specialists Ltd, running an insurance information web site www.claimshelp.co.nz