Where's the money? Failed insurance broker Herbert Insurance Group leaves insurers and clients in the lurch; director faces separate probe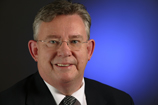 By Amanda Morrall
A fraud investigation into failed Herbert Insurance Group could take months of 'sifting' but the insurance broker who inherited its roll has so far discovered that hundreds of policy holders are without cover while hundreds, possibly thousands, paid premiums into an account that was emptied before insurers were paid.
An unaudited estimate contained in a liquidator's report tags the amount owed to insurers at NZ$3 million. A further $NZ2 million ($NZ1.6 million of which is secured debt) is owed to other parties. The company's reported assets are just over half a million, leaving it NZ$4.4 million in the hole.
Aon New Zealand, which took over Herbert's client base at the ''request'' of the insurance industry officials, is in the process of trying to hunt down hundreds of clients whose policies are either non-existant or in arrears.
Aon's Chief Executive Geoff Blampied said that task had proven daunting due to logistics, shoddy paperwork and the sheer volume of clients. Despite early estimates of 4,000, Blampied said associated policies missed in an initial tally raised the count to 6,000 customers.
"I knew it would be a challenge but perhaps under-estimated certain aspects of the challenge," said Blampied.
While the majority of Herbert's clients are from the Auckland region, its reach extended across both Islands, and as far as Norfolk.
Only one-third of the way through the client list, Blampied said it was evident that hundreds of Herbert's clients effectively had no cover, despite being under the impression they were insured. Scores more, while they ostensibly had contractual arrangements in place with insurers, were technically in arrears as Herbert had not passed along the premiums.
"A heck of lot" uninsured
In cases where there was documented evidence of an insurance arrangement, policies holders would have their coverage honoured because of an act of law that protected them even in the event that premiums were not paid out by Herbert. Those without documented evidence from an insurer are out of luck and insured.
Blampied said it was premature to say just how many of Herbert's former clients were in that unenviable position but conceded it was "a heck of a lot.''
"We're just trying to work through all that. The paperwork is pretty immense and it's a pretty major job and it's a case of going through client by client. The first priority is to be in contact with the clients, check their records, see if they have cover, if they don't arrange alternative cover for them.''
Serious Fraud Office dirctor Adam Feeley said it was early days and that investigators were still assessing the situation. As such, Feeley said he was not at liberty to discuss any preliminary findings or reveal whether any discussions had taken place with Herbert's Managing Director and shareholder Grant Malcolm Herbert.
Second brush with SFO for company director
Official records show this is not the first time Herbert has come under the scrutiny of the law.
Herbert is actively being investigated by the Securities Commission for his involvement with OPI Pacific Finance (formerly MFS Pacific Finance) where he was once a director.
The SFO, which initially launched a probe into the failed property financier, passed the case on to the Securities Commission in December. (For more see Gareth Vaughan's article here). According to receivers PricewaterhouseCoopers (PwC) OPI owes NZ$274.9 million to nearly 11,000 investors.
A search of the Companies Office Register lists Herbert as the director of as many as 20 companies, most of which are now defunct.
Herbert Insurance group was place in receivership March 7, a few days after it intiated liquidation proceedings. (See original article by Amanda Morrall).
In addition to their retail operation dealing with members of the public and business, Herbert Insurance Group also had a wholesale arrangement where they took business from other brokers and placed it into overseas markets such as Lloyd's.
Its operations are also believed to have included a "premium funding company'' which worked like a finance company. Some of Herbert's customers were finance companies which had collapsed and not paid their bills.  Herbert's directors told liquidators the collapses were factors in its own financial problems.
* This article was first published in our email for paid subscribers this morning. See here for more details and to subscribe.