IAG's NZ interim profit more than doubles boosted by Lumley takeover, with gross written premiums up 22%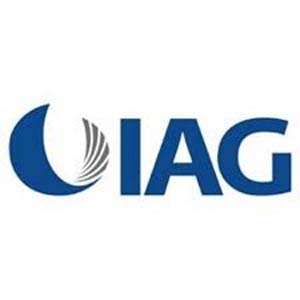 Insurance Australia Group's (IAG) New Zealand unit has delivered a strong rise in both profit and gross written premiums boosted by last year's Lumley acquisition.
IAG reported a A$193 million (about NZ$200.3 million) profit for the six months ended December 31 2014 – A$101 million more than the same time in 2013.
It bought Lumley Insurance last year as part of an acquisition of Wesfarmers' insurance operations for A$1.8 billion, adding the business to the State, NZI and AMI brands it already owned in New Zealand.
The Commerce Commission approved deal lifted IAG's share of the overall New Zealand insurance market to about 50.5% from 41.5%, increased its share of the home and contents and vehicle insurance market to 66% from 60%, and gave it 40% of New Zealand's intermediated (sold through brokers) insurance market.
IAG said Lumley contributed towards it increasing its Gross Written Premium (GWT) by 22% over the year to NZ$1.223 billion. Otherwise, the company's GWP was relatively flat.
It reported, "Positive premium growth in the domestic home owners' and private motor vehicle portfolios from a combination of volume and rate; offset by softening premium rates as a result of additional capacity in the intermediated commercial lines market".
IAG's New Zealand unit's insurance margin increased to 19.2% from 12.4% over the year.
This increase was attributed to there not being any major natural disasters and the company's focus on pricing and underwriting discipline.
IAG said, "The New Zealand business continues to deliver a strong underlying margin, as it balances customer affordability with high regulatory and reinsurance costs in a highly completive market."
Canterbury rebuild costing more than expected
IAG has paid over NZ$3.9 billion in quake claims, and has settled 69% of the total claims it has received.

It reported the total claims cost arising from the 2010 and 2011 Canterbury earthquakes was NZ$950 million more than expected.
This was due to hiked repair/rebuild costs, a number of new claims over the Earthquake Commission's $100,000 cap continuing to trickle in to the company, and a series of adverse court judgments which affected the insurance industry.
IAG said increased gross quake claims costs are still expected to be within its reinsurance limit of NZ$4 billion – just.
Including its reinsurance, it said it has NZ$7 billion worth of cover available, was there to be another quake.
It expects all residential property rebuilds to be in construction by December this year, with a rebuild completion date by mid 2016.
How IAG's NZ unit fits into the wider company
Including its Australian and Asian units, IAG's total profit for the half-year ended December 31 2014 was A$693 million, nearly 10% down from the equivalent period of the previous year.
This equates to an insurance margin of 13.4% compared to 17.5% in 2013.
GWP increased by 17.1%, once again mainly due to the addition of the former Wesfarmers business.
IAG said, "Volume growth broadly in line with system was recorded in most segments, and notably in the personal insurance business.
"However, reported GWP was influenced by increased competitive activity, particularly in the commercial market in both Australia and New Zealand."
IAG managing director and chief executive officer, Mike Wilkins, said, "Our underlying performance has remained strong and we have made significant progress in moving to our new operating model in Australia, and integrating the former Wesfarmers business.
"This ensures we can efficiently respond to the changing business environment, while also maintaining our strong underwriting discipline."
Looking to the year ahead, Wilkins said, "We remain optimistic about the longer term performance of our business, as we realise the full benefit of the major initiatives we have underway, and we progressively realise the potential attached to our Asian business."