Numbers needed for Canterbury quake-damaged property owners to pack a hefty punch in proposed group legal action against insurers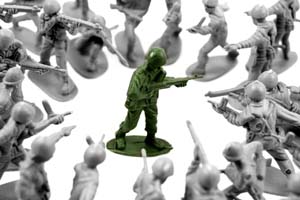 Proposed group legal action against insurers in post-quake Canterbury will need to be worth at least around $20 million, to get off the ground.
Bruce Sheppard, a director of LPF Group litigation funders, who's best known for founding the New Zealand Shareholders' Association, is on a mission to help Canterbury property owners sue their insurers.
He's teamed up with a partner at Shieff Angland Lawyers, Kalev Crossland, and a Christchurch City Councillor and PR consultant, Ali Jones, to investigate the viability of undertaking group action. The trio is hosting an information evening on the proposal at the Transitional Cathedral on Friday.
Litigation funders typically stump up money to fund the group legal action and then take a percentage of any money won through the action, which is usually around 25%. The Insurance Council of New Zealand has declined to comment on the proposed legal action.
While Sheppard will be attending in a personal capacity, he says the value of the claims aggregated in the group action will probably need to be worth at least about $20 million for it to be commercially viable for LPF to fund the litigation.
If the average amount each property owner is after is $100,000, at least 200 property owners will need to join the group for there to be any traction.
"It's really important that we get scale. Without scale, the litigation process can take most of the money", says Sheppard.
"LPF fees vary and are also customised to the duration of the litigation at hand. It must be remembered that the worst case scenario, with appeals, the process can take six or seven years.
"Obviously the greater the claim, and the greater the success, the more is left to be distributed among the claimants.

"If for example it costs $15 million to win $20 million, there is only $5 million left for the claimants. If however the cost can be shared over $100 million, even with a litigation funder's share taken out, the claimants will get considerably more."
LPF is also liable to cover the costs if the case is unsuccessful.
Insurers 'behaving very badly'
Sheppard says, "My instinct is there are probably 20,000 or 30,000 [legitimate claims] out there, because the insurers have been behaving very badly.
"Justice is no longer cheap… thus, most people just don't bother. Capable parties, like insurance companies, know this and take advantage."
LPF will only cough up the cash if it's certain there's a good case and the parties it's pursuing can pay.
"We're not a blank cheque book", Sheppard says.
Sheppard expands on what Crossland told interest.co.nz yesterday, saying the plan-of-action is to set up a website, which property owners can use to register their claims, if there appears to be enough interest after the meeting on Friday.
Property owners will be asked to detail their cases, which Crossland will group with other similar cases. Claims which don't have reasonable legal legs to stand on will be thrown out.
Sheppard says this could take a matter of months, after which time claimants will know if the group action will go ahead.
He imagines property owners will need to pay a non-refundable fee to lodge their claims and have them accessed.
"You would imagine that if you got 20,000 dodgy cases, of which there were 1,000 good ones, you would not want your 1,000 good ones paying to have a whole bunch of useless tyre-kickers accessed.
"You will have to have some form of filtration, and the best filter is actually commitment in cash."
Sheppard says his experience shows most cases that LPF funds, settle successfully and increase settlement offers by 30% to 50%.
Settlements are also reached faster because defendants know the plaintiffs aren't going to run out of money.
He says using litigation funders in this type of group action also reduces plaintiffs' risks and gives them security.
LPF is funding kiwifruit growers and post-harvest operators, who are suing the Government for allegedly breaching its duty of care when it negligently allowed the PSA virus to be introduced into New Zealand, costing the country at least $885 million according to Biosecurity NZ.