Insurer Youi says it may have got some things wrong, but denies charging for quotes as it passes mystery shopping test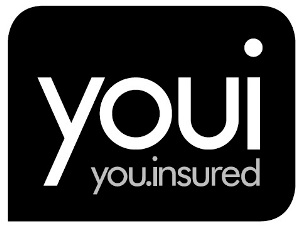 By Jenée Tibshraeny
Car, home and contents insurer, Youi, admits to suffering some "growing pains" since entering the New Zealand market a year ago.
The call comes following accusations the South African insurer has charged people without their permission, after providing them with quotes over the phone.
A Commerce Commission spokesperson says the Commission has been investigating Youi's "marketing and sales practices" since March.
While the company's head of communications Trevor Devitt admits, "we have got some things wrong", he says Youi doesn't charge for quotes.
"Not at all, and I can say that emphatically in capital letters", Devitt says.
Youi horror story
Auckland resident, Naveen Kumar, has a different story to tell.
Kumar says the insurer withdrew around $950 from his bank account after he received a quote over the phone.
He says the sales representative told him he would have to provide a bank account or credit card number if he wanted to reserve the special offer he had been quoted, while he went away to think about it.  
Kumar says the sales person assured him his account wouldn't be debited.
However a month after receiving the quote, he noticed Youi had made three withdrawals from his account.
Kumar says he hadn't received any policy documents or acknowledgement of the payments from Youi. All he got was an email confirming the quote.
From here Kumar embarked on a three-week battle to be refunded.
"They made me beg them for my own money; calling them thrice a day, repeating the whole story to a new sales rep every time, putting me on hold", he says.
Youi's response: Kumar knew what he was signing up to
Youi is adamant it wasn't at fault in Kumar's case.
Devitt went back to listen to the recording of Kumar's initial conversation with a Youi sales rep, and says he can "categorically state that he was fully aware that the policies were incepted".
"He even remarked how impressed he was with the premiums and the advisor's selling skills and decided to go ahead on that basis.
"When he called to cancel he mentioned that he had not consented to the policies being set up and I can confirm that this conflicts with what was clearly evident in the relevant phone call.
"He was asked to provide confirmation of alternate cover because he called in to request cancellation of the policies after their start dates and as such had the benefit of being on cover with us at the time.
"Once he supplied confirmation of alternate cover, the premiums were refunded in full."
Devitt says Youi's records show policy documents were in fact emailed to Kumar. However Kumar remains adamant they weren't.
'Devious sales tactic' 
Irrespective of who's at fault here, the issue is that Kumar isn't the only person who's had a misunderstanding with Youi.
NZ Herald writer, Diana Clement, wrote a column in March about falling victim to what she described as a "devious sales tactic".
She says she was told by a Youi phone sales representative she had to provide her credit card details in order to get a quote.
She writes, "I handed over my credit card number with the assurance that I wouldn't be charged if I 'cancelled'. After getting the quote, I emailed my cancellation and got confirmation back that he would 'action' the cancellation.
"Lo and behold, a couple of weeks later, my Visa card was debited $592.67 without my permission.
"The member of staff I complained to tried to claim disingenuously that the email I sent (and that was acknowledged by Youi staff) wasn't sufficient to cancel."
Others have taken to the likes of Facebook and www.productreview.com.au to voice similar complaints.
Zac Naylor for example left a comment on Youi's Facebook page on July 15, saying, "I rang you people for a QUOTE. After realising I had made a mistake by allowing you to convince me to give you my credit card 'to complete the quote' I then noticed charges on my credit card and rang you to complain and you did nothing about it so I lodged a complaint with my bank. I have now complained to you people several times and you have done nothing."
Youi: some people may have received the wrong end of the stick
Devitt of Youi says the scripts sales rep use when providing people with quotes or signing them up to policies over the phone don't prompt them to provide their credit card or bank account details until they've agreed to go ahead with a policy.
Devitt accepts some people may misunderstand what they're signing up to, but says he's "comfortable" with the wording of the scripts sales representatives use. He says they are clear and easy to understand.
"We cannot claim to be at the perfect side of the equation, so yes we have got some things wrong," he says.
"Fortunately I see the balance on both side of the scale, so I know the number of times we get it right. Unfortunately the 'get it right' times don't necessarily get the same publicity.
"…So yes, there have been growing pains, but I think our success is in how we deal with those promptly and taking the feedback incredibly seriously."
Mystery shopping exercise gives Youi the thumbs up 
Youi was unable to provide me with a copy of the scripts sales representatives use over the phone, so I thought I'd put Youi to the test myself.
I rang its 0800 number to get a quote for some contents insurance on Friday.
At no point did the sales rep ask for my credit card or bank account details.
As soon as I got off the phone I received an email, signed off with the name and phone number of the sales rep who helped me, confirming my quote.
I then rang back to say I wanted to take out a policy. I authorised a direct debit and was reassured I'd get a full refund if I cancelled the policy within 20 days.
I received the policy document straight away via email.
Yesterday I emailed to cancel the policy. Youi called me soon after to confirm this over the phone and emailed me confirmation of the cancellation.
I have been reassured my bank account will be credited within the next five to 10 working days.
Provided this happens, I feel I've been treated fairly by Youi. The salesperson was clear about what I was signing up to, used simple English, and answered all the questions I asked.
My only concern is that the sales rep didn't stress the importance of providing really accurate information about my living situation when I got the quote. For example, I didn't know the exact size of the apartment block I live in, in square metres, so the sales rep put down an estimate.
This false information may have given the insurer enough grounds to decline a claim further down the track.
I suspect this issue isn't unique to Youi, so would urge consumers to be savvy when dealing with any insurer.
I used my genuine name and details during my dealings with Youi. However I wasn't asked to disclose my profession, so am confident the Youi sales staff I dealt with didn't give me extra special treatment for being a mystery shopping journalist.
Please email me at jenee.tibshraeny@interest.co.nz if you'd like to share your experiences with Youi or other insurers.