Suncorp NZ sees dollars as it recovers from the Canterbury earthquakes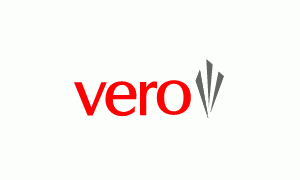 New Zealand's second largest general insurance company, which owns Vero New Zealand and 68% of AA Insurance, has boosted its New Zealand general insurance profits by 64% over the past year.
Suncorp Group's full year financial results released to the Australian stock exchange today, show its New Zealand general insurance business grew its trading profit to $159 million in the June year, up $62 million from $97 million in the year to June 2014.
The result was $74 million in 2013 and $18 in 2012.
Suncorp New Zealand also paid less in claims, relative to the amount it received in premiums.
It received net premiums of $1.042 billion – 7% more than the previous year, and paid out $562 million in claims – 0.4% less than the previous year.
This saw Suncorp New Zealand's loss ratio decrease from 58% to 54%, meaning in the past year it paid out $54 in claims for every $100 it received in premiums.
Suncorp reports, "The insurance trading result improved as a result of increased premiums, favourable working loss ratios and lower natural hazards.
"Following the Canterbury earthquakes, which had a $20 million impact on this year's result, New Zealand has been focused on positioning for growth and retaining quality business by becoming a more simplified and resilient business.
"The refocused business is delivering above-system growth in personal insurance lines in both direct and intermediated channels.
"Commercial insurance unit growth and retention rates also remain strong despite challenging market conditions driving discounting in renewals and new business."
Suncorp New Zealand's gross written premiums also increased by 3% to $1.30 billion and its investment income by 146% to $27 million.
85% of Canterbury quake claims settled by value
Commenting on Canterbury, Suncorp says, "Progress in settling Christchurch earthquake claims continues with over $4.5 billion (85%) of total expected costs paid.
It has settled 92% of its commercial claims, with five of its outstanding claims exceeding $10 million. It has also settled 77% of its residential claims (note one property may have several claims).  
It says, "An Adverse Development Cover for the February 2011 event has been put in place to limit further exposure.
"Recently Suncorp has called for reform of the dual insurer model to remove disaster recovery inefficiencies. If adopted, this will result in speedier and more cost effective resolution of claims thus benefiting the customer."
Commenting on its outlook in New Zealand, Suncorp says, "The intermediated and direct businesses are well placed to compete and grow at above-system rates. The emphasis is on positioning for profitable growth by building a more balanced model of broad based, multi-channel New Zealand general insurance businesses across personal and commercial classes.
"The learnings from successes of the Group's Simplification program are being applied to the New Zealand operations as part of the transformation process. Through such sharing and re-using of processes and technology platforms, customers will be offered streamlined interactions and greater flexibility.
"This will provide more options around product functionality and access, leading to greater customer satisfaction and growth."
Suncorp Group's net profit after tax increased by 55% to A$1.13 billion. This includes its general insurance, banking, life insurance and superannuation brands in Australia and New Zealand.