A look into how your Facebook friends, credit record, spending patterns, driving habits and medical record could determine what you pay for insurance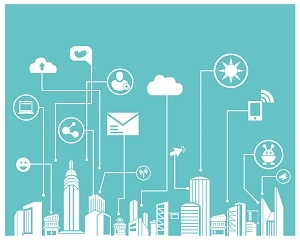 'Big data' is more than just a buzzword – especially in the insurance sector.
IBM researchers say that with no physical products to manufacture, data is arguably the sector's biggest asset.
"Financial, actuarial, claims, risk, consumer, producer/wholesaler and many other types of data form the basis for virtually every decision an insurer makes", they say.
"And while the industry has made progress in capturing and analysing much of the structured information associated with their products and policyholders, there is value in unstructured and semi-structured information that remains untapped."
Looking at the way US insurers use big data to price their premiums, highlights just how much "untapped" information insurers may have at their fingertips here.
Ways big data's being used in the US
The US-based research organisation, Consumer Reports, has found US car insurers consider their customers' socioeconomic positions, more than they do their driving habits, when pricing their premiums.
Having analysed more than 2 billion US car insurance quotes, Consumer Reports concludes credit history and spending habits actually have a greater bearing on Americans' risk profiles than their driving abilities.
A study it published earlier this year, 'Car Insurance Secrets', explains people with weaker credit ratings might be charged higher premiums.
It says US insurers also access data, which reveals their customers' sensitivity to price, to gauge how likely they are to shop around for a better price.
While the US has a different personal credit rating system to New Zealand, the point to note is that companies are using information their customers might not be aware they're accessing, to price their policies.
Taking away this pricing transparency removes a powerful money-saving tool consumers would otherwise have. 
Of greater concern, Facebook has been granted an updated patent from the US Patent Office on technology that enables lenders to assess the credit ratings of their customers' Facebook friends, to get a better idea of their risk profiles. 
So essentially, US lenders may in the future be able to turn down loan applications based on the people their customers associate with online.
The multitude of legal and privacy issues aside, this example once again sheds some light on the work going on behind the scenes that could shape the way we buy insurance.
Use of big data needs to be relevant and fair
The chief executive of the Insurance Council of New Zealand, Tim Grafton, isn't aware of insurers using our credit histories, bank transactions or Facebook activities when pricing general insurance premiums here.
He says he can't imagine insurers putting the time and resources into dissecting this kind of information, as it isn't directly relevant.
"I see technology for insurers really just providing more information that's relevant to the risk that people face", he says.
Chatswood Consulting director, Russell Hutchinson, says the type of data mentioned above isn't used in the life and health insurance sectors in New Zealand either.
However, he believes we actually need to see big data used more.
"If an insurer is going to take a punt on whether or not they're going to give me a financial contract that might entitle me to hundreds of thousands of dollars, I think it's fair enough they should be able to look at my past evidence of financial management", he says.
"But obviously I don't want them charging me more because they think I'll pay more because I'm a bad shopper, or because my friends aren't so savoury."
Hutchinson says, "In many respects we like big data. We like it to be useful and transferable, and these days I get intensely frustrated when data that should be moved around, isn't.
"The issue is, do I know and is it fair? It's got to be done openly, and it's got to be permissioned by me."
He says a sentence hidden in a tonne of fine print, saying your insurer will use data from Facebook to price your premium for example, isn't fair or transparent.
Big data = more accurate data
Hutchinson points out it could be helpful if health insurers got information about their customers' directly from their doctors.
This could reduce the risk of people failing to accurately disclose their medical conditions, and getting stung when making claims. He notes how easy it is to not disclose something accurately, as people often don't understand the details or significance of their medical conditions.
"If that can short-circuit that underwriting process, be more accurate, and less subject to forgetfulness, we'll save people from having claims declined", he says.
Grafton points out insurers currently plug the information their customers given them into formulas that price premiums.
This see younger males, who are most likely to have car crashes, charged more for car insurance for example.
Grafton says the most notable 'big data' type development we're seeing in the general insurance sector, is in telematics – devices that identify how well people drive.
Tower customers can already use this tool through a mobile phone app that monitors driver behaviour.
Grafton expects similar devices will be built into cars within the next 10 years.