NZ's most popular health insurer makes surplus of $5.8m; increases premiums but maintains high payout rate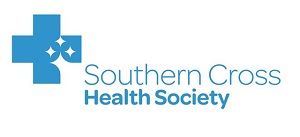 Southern Cross Health Society has made a surplus of $5.8 million for the year to June, after suffering a $1.1 million deficit last year.
While the not-for-profit society lost a net 4078 members (0.5% of total members), it increased its premium income by 6.4%, or $818 million.
Chief executive Peter Tynan says the increasing cost of medical treatment has bumped premium prices up.
Yet he points out the society also increased the value of claims it paid out by 6.2%, or $738 million over the year.
He points out it's an industry leader when it comes to paying out claims. For every dollar it received in premiums in the past year, it paid 90.2 cents in claims.
While this is down slightly from where it was last year at 90.4 cents, it's still much higher than the health insurance sector average of 65 cents, according to the Health Funds Association of New Zealand.
From a different perspective, the $738 million Southern Cross paid out in claims, made up 73% of the country's health insurance claims for the year, even though the society's members only make up 61% of the health insurance market.
Southern Cross processed 3.1 million claims last year, which resulted in over 170,000 surgical procedures, 405,000 specialist consultations, 781,000 GP visits and 687,000 prescriptions.
The society has $400 million in reserves, equivalent to around seven months of claims.
Tynan says, "Because we don't have to pay dividends to shareholders, here or overseas, any premium income not used to fund healthcare services is used for the benefit of members – either expanding policy coverage, improving services, strengthening reserves or running the Society. However, delivering value in an environment of rapid claims inflation isn't without challenge.
"We're working hard to mitigate rising claims inflation and our main way to address this is the Affiliated Provider programme where we work with providers to agree prices.
"By joining the programme, providers are showing support for a sustainable private healthcare sector that remains accessible and affordable for New Zealanders. It also means they are able to better service their patients and receive payment for their services faster than through traditional claiming and payment processes."
Southern Cross has 1266 Affiliated Providers across 20 specialties. The programme currently accounts for around 45% of claims, and the business aims to grow this to 60% by the end of 2016.
The society has also been focussed on improving its online presence, given people's demand for easy access and the growth of claims.
"In streamlining our service, we've created tools – such as the 'My Southern Cross' portal, where members can manage everything from claiming and updating contact details to AGM voting online", Tynan says.
Southern Cross also has an electronic claiming system used by GPs, pharmacies, physiotherapists, optometrists, audiologists and dentists.